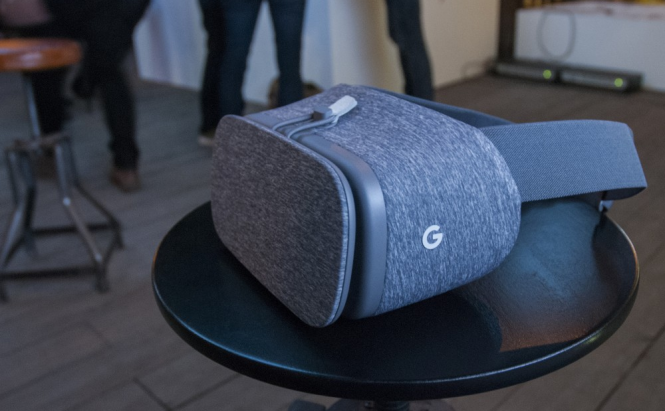 Google reveals its new VR headset: DayDream View
At yesterday's conference, Google has also revealed a marketable version of DayDream View, its newest VR headset for mobiles and it's surprisingly cheap, costing just $80. The headset will work with a wide array of smartphones, not just Google's Pixel phones as the compatibility list includes brands like LG, HTC, Lenovo, Huawei and even Samsung. However, it requires Android Nougat, so in most cases, you're going to have to wait for upcoming handsets.
The first thing that you notice when you look at DayDream View is that its exterior is fabric-clad; according to the IT giant, the soft microfibers in the material will make the device more comfortable when worn. From what I understood, the customers will be able to choose between three color options: Slate, Snow and Crimson, but the last two aren't available just yet. Additionally, the device is about 30% lighter than Gear VR and can be worn with eyeglasses.
In order to install new apps, play games, watch videos, etc. you will need to use the DayDream Home app, which is basically a user interface that looks a lot like the one you use on Oculus devices. As far as content goes, Google signed new partnerships with Warner Bros and CCP games on top of its old deals with Hulu, Netflix, HBO Now, EA and others, so there should be plenty of things to watch and play.
If you're interested in more VR-related stories, you should check out: "Serious Sam goes to virtual reality" or "Hulu to launch two new TV shows specially made for VR".