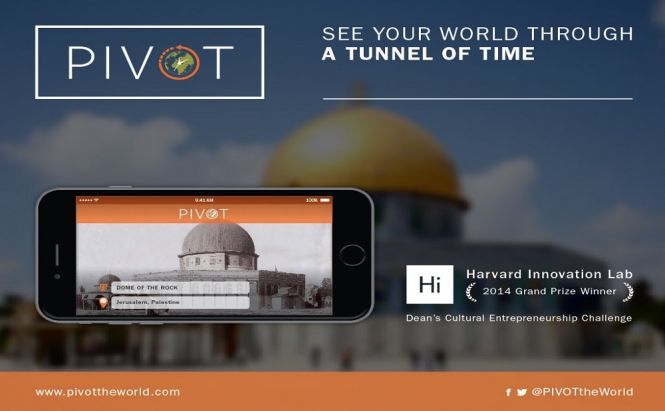 How to Travel Back in Time Using a Smartphone
It turns out that Emmett Brown, Ph. D. and Google Inc. are not the only ones who are obsessed with the idea of creating a time machine. Asma Jaber and Sami Jitan, the creators of a mobile app called Pivot, also want to allow people all over the world to take a sneak peek into the past. However, the ambitions of these developers go beyond those of Google, as this app is going to throw you back in time through decades, not just years.
When the users with the app installed on their smartphones arrive to a certain "pivot" location, they receive a notification. Then they open the app and see old vintage photos of their current location overlaid with contemporary photos taken from the same angle. Naturally, the photo database is not that rich at the moment, as the team started developing the app just about a year ago, but Jabber hopes to build up a huge photo archive through the so-called "shoebox archiving", i.e. asking the users from all over the world to upload their old photos. According to The Wired, Jabber has already found lots of interested users from Australia, Indonesia, Italy and the US.
The Kickstarter project has already reached the pledged $30,000 and the campaign is still active. The Android and iOS versions of the app are going to be launched this fall and have "pivot" points in Palestine and Boston with further expansion to other cities.