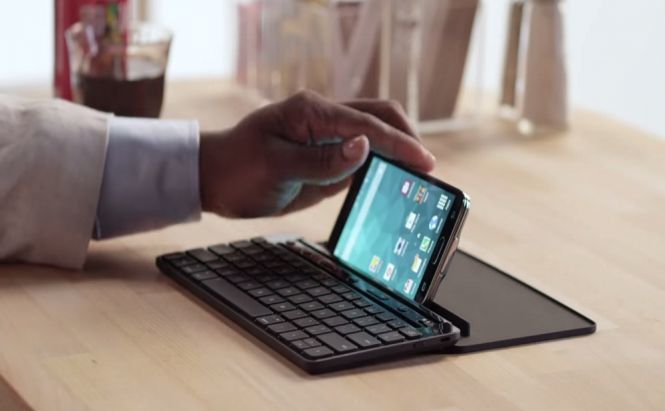 Microsoft Unveils The Universal Mobile Keyboard
A couple of days ago, the Redmond based company has announced a couple of new accessory devices and a keyboard. You may check out the mice here and here, but the keyboard deserves special attention, as its concept doesn't look like Microsoft at all. The idea behind the Universal Mobile Keyboard is quite simple, yet really intriguing – it is a keyboard suitable for use with Android and iOS mobile devises and Windows tablets. Surprisingly, it does not support Windows phones.
Microsoft Universal Mobile Keyboard
The accessory has an easily detachable cover with a built-in stand. Featuring all the unique buttons of the three operating systems (Control, Command and Home), the keyboard has a switch which allows you to work simultaneously on several devices by simply jumping from one OS to another. The UMK is powered by a rechargeable battery, which, according to Microsoft, has enough juice to provide for six months of seamless work.
The Universal Mobile Keyboard is said to hit the US and Canada markets in October, setting the consumers back $79.95. Other countries will also get it "soon" which hopefully means before Christmas.