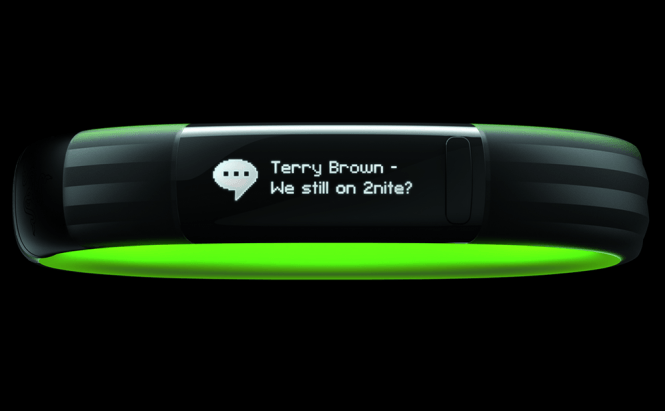 Razer's Nabu Fitness Wearalable Released
Fitness tracking wearables are just like ice cream flavors: you can never have too many. Razer's newest fitness wristband named Nabu has just become available on the US market. The $100 gadget will work with iOS devices (iPhone 5 or newer) as well as with any smartphones or tablets powered by Android 4.3 or higher.
Razer is an American company that specializes in products designed for gamers. However, at the beginning of the year they announced a fitness tracker called Nabu and even though it took them quite a while to market the product, that only meant that the company took time to refine the gadget as much as possible. The device features a LED display (128 x 32) and its battery can last between five and seven days without requiring you to recharge it. Furthermore, the product comes in four different colors: black, white, orange and green, so you can choose the one(s) that best match your clothes.
In terms of features, Nabu has a few interesting ones to offer. Firstly, the gadget offers all the sensors that you would expect to find in a fitness tracker, including one that can monitor your sleep. Secondly, its OLED screen can show you notifications from your smartphone. Moreover, the device offers support for the Health app specific to iOS8 and for China Tencent. Lastly, one of the coolest things about this product is the social function which allows you to instantly swap Facebook or Twitter contact information, by simply high-fiving other people who are wearing the Nabu bracelet.