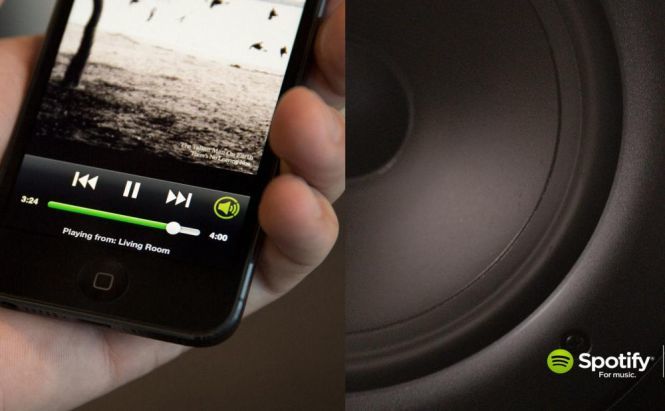 Spotify: Now with Remote Control over Your Desktop Music
The Spotify mobile app can now be officially announced as one for couch potatoes. The music service has finally started using its main and long-awaited feature called Connect, for syncing the desktop device content with smartphones or tablets. Now it became possible to use them as a remote control for playing tunes on your desktop.
Spotify is easy to configure. All you need is just to make sure that the app is open on your computer desktop and on your device. Choose the song and start playing. To locate your desktop and Wi-Fi-enabled device, click 'Now Playing' and then the connect icon.
After that choose the device and you will be able to play the song on the display. Among all options you can choose to play a previous melody, to skip, or to change a track without being in the near vicinity of the desktop.
But as the feature is available only for Premium users, you'll have to pay a little (or rather fork out about $10 per month that Spotify Premium costs). But a lot of users seem to appreciate it, although the app developers claimed that the innovation is supported by only iOS and Android apps for now.