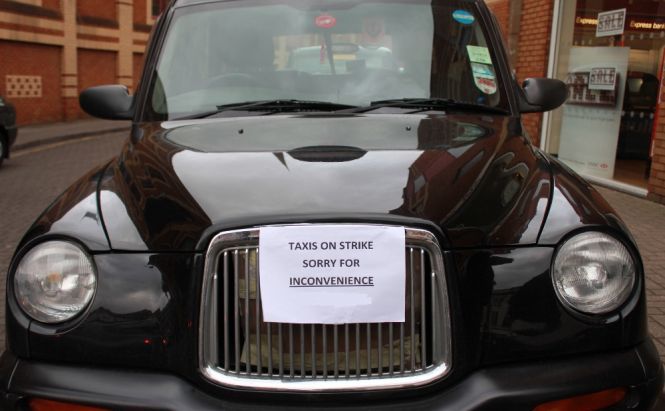 Taxi Drivers Strike Against Uber
Uber, an American-based company has become the main headache reason for many taxi companies all around the world, including Berlin, London and Paris. Uber provides «black car» services, connecting its clients with unlicensed drivers via a smartphone app. The rest much like the usual taxis, but more convenient and the drivers 'employed' by such companies can pick only those passengers that were previously ascribed to them.
The app was launched in 2009, and though Uber is not alone on the market, it is one of the biggest companies and one of the most successful startups that has been recently valued at $17 billion. The service is currently available in over 70 cities and it is rapidly expanding its influence all across the globe. In France, for instance, there are about 10,000 drivers who work for such types of companies.
Meanwhile, traditional taxi companies have to deal with strict regulations and pay a considerable license fee of about $360,000. As Uber bypasses the regulations, this makes the companies resort to desperate measures. There is going to be a whole series of protest actions all around the world today. In Berlin and Hamburg there are expected to be thousands of taxi cars blocking the traffic. In Paris drivers are going on a protest run that will start at the two major airports: Charles de Gaulle and Orly. Taxi drivers in Rome will go on a "reverse strike" offering 10-euro trips in order to catch up to the prices of the competitors.
But Uber is quick on the draw, and is said to provide a 50% discount to its clients in Paris.
Source: ZDnet