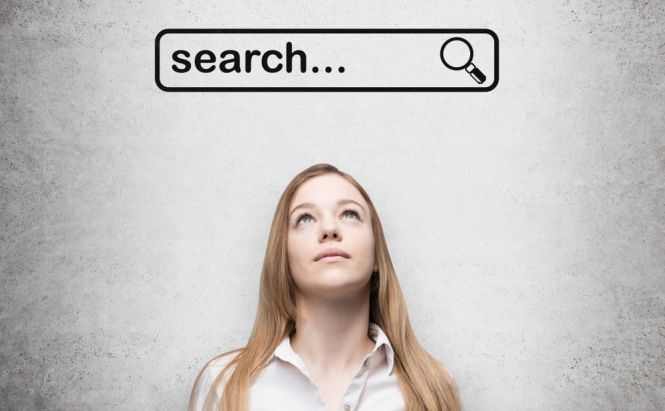 The most interesting alternatives to Google
Among web search engines, Google obviously takes the first place in the world rankings. However, it isn't the only available system for looking for the required information on the web. In fact, there are hundreds of attractive alternatives. Some of them focus on a small niche, while others try to examine the Internet resources to the full. In this article, I've decided to present search engines that fall into both these categories and might be of considerable interest to you.
DuckDuckGo
DuckDuckGo
So, I begin with the DuckDuckGo search engine, the world's famous open-source system for surfing the Net. To provide its users with the most broad-ranging and satisfactory results, it uses the search results of many online engines such as Yahoo! Search BOSS, Wikipedia, Wolfram|Alpha, in addition to its own database of indexes. DuckDuckGo also affords maximum browsing privacy as it doesn't collect users' personal information, doesn't save logs (the search history), and seriously limits the use of cookie files. While most popular search engines try to personalize the overall results, DuckDuckGo performs the objective analysis of what can be really useful to you. With this effective alternative, you won't see the contextual Google ads in your browser and will be able to work with foreign websites easily. The last point means that DuckDuckGo doesn't show preference to the pages on your native language (English, for example) even if the search inquiry was written in German or Spanish.
not Evil
not Evil
not Evil is the system that does a search in the anonymous network Tor. To use this unusual engine, you need to enter the network by opening a browser (why not use a specific browser of the same name here?). not Evil is not the only search engine in the Tor universe, but most users like it because of its fundamental principle to differ from Google. On the start page, we can see the slogan "Don't be Evil: no ads, no logs, just search". The major advantage of using not Evil as an alternative search engine is that you are able to find the information on those websites that can't be accessed by Google and similar engines. There are many resources in the Tor network that you won't come across browsing the law-abiding Internet. And since the governments of most countries tend to tighten the control over the web content, the amount of Tor unique pages, I suppose, will grow. Tor offers you its own social networks, torrent trackers, blogging platforms, and so on.
Pipl
Pipl
If you want to add something really new and non-standard to your list of alternatives to Google, study Pipl, the search engine that is designed to look for information about a particular person. The developers of Pipl claim that specific algorithms for achieving the above mentioned purpose work more efficiently than those of typical searching systems. To successfully deal with your inquiry, the search engine called Pipl gives top priority to the following sources of information: social network accounts, comments, published lists of participants of any kind of events, and various databases (for example, a database of court orders documentation). So, in case you want to take a role of Sherlock Holmes, use Pipl instead of Google. The leadership of this alternative in finding relevant information about people is also confirmed by sites like Lifehacker.com, TechCrunch and others.
FindSounds
FindSounds
FindSounds is another search engine that can be used for highly specific needs. As you may guess from its name, the service allows you to find and hear different sounds. The variety of sound effects is rather impressive. You may manually set the most suitable format and quality for your track and download it if necessary. The FindSounds engine provides the search mechanism by samples. Of course, the situations when you urgently need to find the sound of a musket shot or the Homer Simpson laugh won't occur very often, but it's definitely handy to have a service like FindSounds always at your disposal.