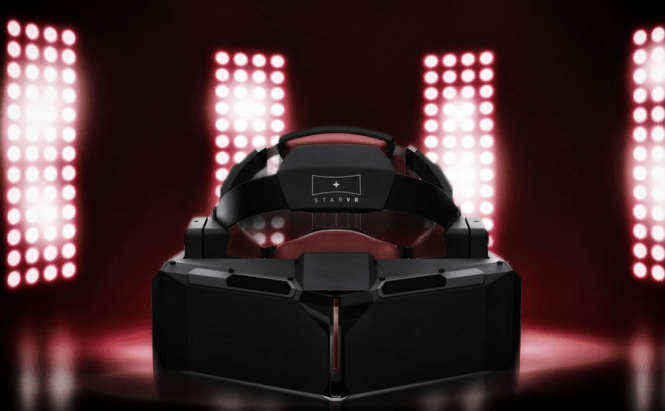 Acer enters the VR world with a headset called StarVR
It seems that a new major contender is about to emerge on the virtual reality market. The popular PC hardware maker, Acer, is currently finalizing a deal with Starbreeze that will allow the companies to create a new virtual reality device: the StarVR Head-Mount Display (HMD), or, simply put, StarVR. At the moment, the deal hasn't yet been finished, so there aren't too many details that I can give you, but the project seems to be quite ambitious and I for one can't wait to see the end result.
In case you're curios about why a new VR headset is such a big deal, there are quite a few answers that I can give you. Firstly, the more competitors we have on the market, the more affordable the devices will be. Furthermore, StarVR promises to be better than its competition by offering an enhanced field of view: 210 degrees. In comparison, Oculus and Vive only offer an 110 degree FOV, which means that you may need blinders to keep things as immersive as possible. Lastly, Acer's headset will also offer a higher level of details thanks to its 5120 X 1440 resolution, while HTC Vive and Oculus Rift only provide a 2160 X 1200 resolution.

StarVR was originally being developed by Starbreeze, the same company that made the games from the popular Payday franchise. However, since the game-making studio can't compare itself financially to names like Facebook or Sony that can afford to throw millions into their virtual reality projects, they needed to find a partner and Acer seems like the perfect match for them.