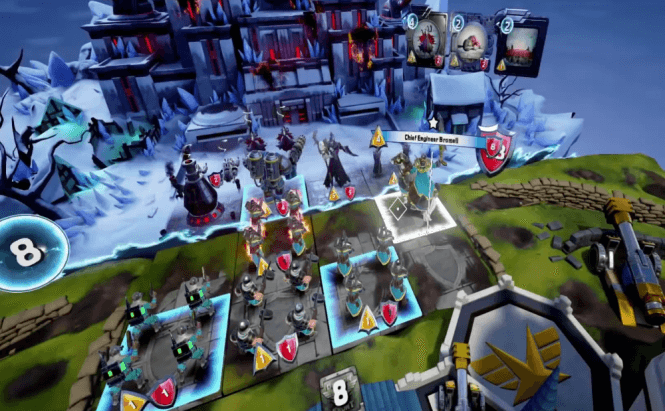 Check out Dragon Front, the first card trading game for VR
After
releasing a number of Oculus-ready PC bundles
and announcing that
the Rift headsets will come with EVE: Valkyrie
, Oculus is now letting us know about a new game that's being produced by their own studio. Dragon Front is a card-trading game that will take the players into a fantastic world filled with magic, dragons and all kinds of other mystical creatures. According to the blog post, Dragon Front will become available on the market later this year.
From what I've seen in the trailer, Dragon Front seems to have all the right features to be a hit. The game provides some really cool graphics, especially on the battlefield where the characters depicted on the cards come to life. Furthermore, the gameplay seems to be challenging and entertaining at the same time. While I didn't notice many stand-out elements in the in-game action, the card trading game genre is quite popular with titles like Heartstone and since Dragon Front ads that virtual reality element, I'm sure it will prove to be a big success.
As you most likely already guessed, Dragon Front is an online game, so it will feature traditional elements such as leaderboards for those who have a competitive edge. From the get-go, the game will include over 100 spells, 280 character cards and 80 encampments, but more content will be added along the way. Dragon Front will hit the markets in the first half of this year and it will probably also be available for Samsung's VR headset, not just for the Oculus Rift.