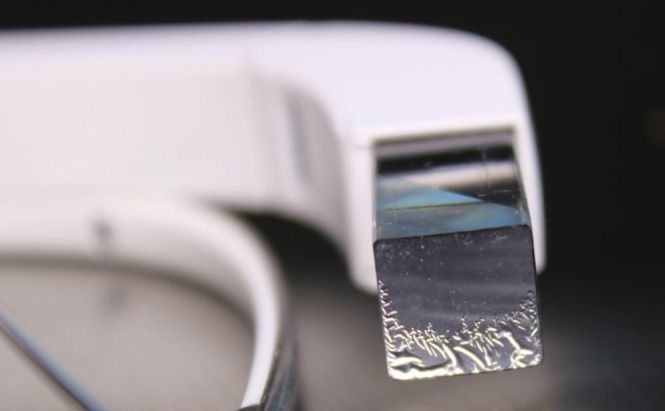 Google Glass Yields to Heat
Matt Swider, one of the early owners of Google Glass, reports his Explorer Edition breaking right in front of his eyes, showing tiny air bubbles on the screen. As Swider writes, he was on a horse ride through Solvang in California when this disappointing accident happened. The heat was within normal limits (about 85°F (29°C)). Many users mentioned sweat as a reason, but this was not Matt's case. One more thing – Google Glass Help and FAQ's pages do not have a single reference about temperature limits for the device usage, providing the only restriction on wet conditions.
After several hours of the ride, Matt noticed that crinkles appeared on the mirror surface, which is supposed to reflect and redirect images from the internal projector, as well as air bubbles that distract your attention when you look through the prism. Nevertheless, these don't have any effect on the device basic functionality.
The good news is that each Explorer Edition known of this inconvenience is taken under an evaluation process, as Google are aware of this trouble with the Glass. In all announced cases, the device was replaced. Well, this edition is still a prototype.