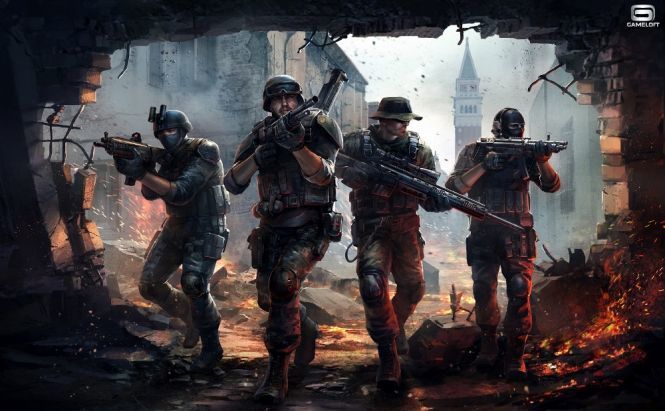 Modern Combat 5: Blackout Released a Day Earlier
It's a rare thing when games like Modern Combat: Blackout are released before the official announcement date. Usually the situation is quite the opposite. But Gameloft managed to surprise us and released the long-awaited Modern Combat 5 yesterday — a day before the official launch.
The game is now available for Android, iOS and Windows mobile with the price tag of $6.99 and it requires Internet connection even for singleplayer. An unpleasant thing, right, but in any case you would surely like to check out the multiplayer mode.
And a couple of words about the game for those who are not familiar with the series or haven't been following the news. Modern Combat 5: Blackout is a very intense shooter with absolutely astounding graphics and gameplay. There are four classes to choose from, each corresponding a certain playstyle: Assault, Heavy, Recon and Sniper. You get experience as you play to level up the classes, buy and improve weapons and do a lot of other stuff to make your alter-ego even deadlier.
The flagship feature of the game (apart from the graphics and incredibly high FPS) is its multiplayer mode. You may form teams and fight against other players in Squad vs Squad, go through the storyline with your friends by your side, earn unique rewards during special events missions, go through extremely difficult Special Ops missions or play the good old fashioned free-for-all. Even when you don't feel like shooting bad guys you may spend some time flooding in the game chat.
If you think that the game is worth $7 — hit the referenced programs section.
VIA: Droid Gamers