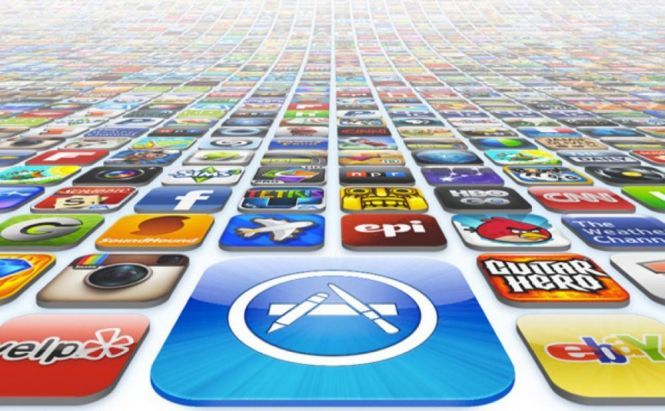 iOS App Stores That Are in the Shadow
Undoubtedly, App Store is the first thing that comes to mind when thinking about iOS apps purchase. Every iPad/iPod/iPhone owner touched the treasures of this magic store at least once. But it's unfair to ignore other sources of information. Let's find out several soft libraries that will become a worthy substitute for the App Store. Ready? Go.
AppFlow
AppFlow could be introduced as a hybrid of the app store and a social network. The original stylish interface and the animation of some events will not leave anyone indifferent. A little con in the ocean of pros is that dealing with this app is quite different from App Store's, so not all operations are obvious for greeners. That's why the developers foresaw the pop-up help that will surely not let you get lost in the variety of functions and features for the first time. But after a couple of times, there will be no problem. Before starting, the user is offered to choose several categories of apps/games – this will be the starting point for building the recommendations system.
The recommended apps with the particular subject area are flagged prominently and change every day. 'My Flow' shows up all interesting unusual apps that were recommended by your friends. 'Bucket' is like a shopping cart and wishlist in one, you may collect favorite applications here. 'New and impressive apps' - the newest and the best things.
Cydia
Cydia
Cydia is an unofficial iOS app store and package manager that serves solely for users with 'jailbroken' iOS devices. The app was developed by Jay Freeman as an alternative to App Store as well. It includes Cydia Store that offers apps for sale. But most of 'products' are available for free. Cydia is very popular as it claims about 4.5 million users per week.
The programs are being installed right on the device. Repositories with additional apps can be added to Cydia through "Manage – Sources – Edit – Add".
PremierAppShop
PremierAppShop
The iPhone application store delivers apps to download, which can be used offline via a browser-based shopfront. The undeniable advantage of the app is its legality. The official web site is waiting for new users, offering a one-step registration with the E-mail and Name fields to send PremierAppShop to your iPhone, iPod Touch or iPad.
AppCake
AppCake
AppCake is an app store for devices with jail break. It also serves as an app installer on iOS devices. It is available as a program for the iPhone or as a web page on the Internet.
You can choose a category (like health&fitness, sports, medical, etc.) for several platforms like iOS, Mac, and Android. When downloading, the page looks similar to the iTunes one. The new App Store applications appear here very fast.
PandaApp
The PandaApp store supports iOS, Windows as well as Android, downloads are available via their official website or their own application. Though some of them might be malicious: take care as there are lots of cracked and pirated games on the platform! The colorful interface dazzles with apps, news, videos and new jailbreak versions. Choose an application, click on it and read a lot of newsworthy information, watch video, see ratings and download it from the same page or on the App Store officially.