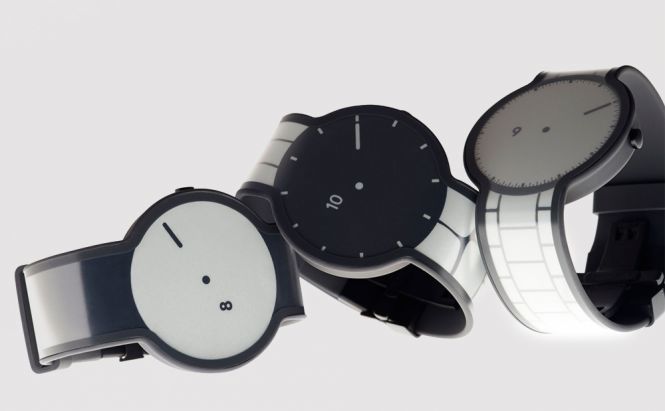 Sony Plans to Create a Smartwatch Made of E-paper
If you're into smartwatches but don't want another gadget that constantly needs recharging in your life, than this news is for you. Sony is working on a smartwatch device that will be made out of e-paper which means it will last longer than any average wearable with a typical color display. According to a report in Bloomberg, the wristwatch will have its face and wristband crafted out of a special 'patented' material which will make it possible for the whole surface of the watch to alter its appearance, though it is yet unclear exactly what kind of e-paper technology is going to be used.
It is also claimed that Sony will focus more on the style of the wearable rather than on the technological side and the company is not planning for the e-ink watch to 'outdo' technologically such well-known smartwatches as Apple Inc.'s watch or Sony's own SmartWatch.
Bloomberg also reports that the device will become one of the first products to be made by a business creation division which was formed by Kazuo Hirai, Sony's Chief Executive Officer. The new division is expected to bring fresh technological ideas to the company. Sadao Nagaoka, a professor at Hitotsubashi University Institute of Innovation Research and an economic adviser to Japan's Patent Office said: "It's not that Sony ran out of new ideas, but rather, it's taking too long to restructure, and gigantic losses have starved new businesses of funds."