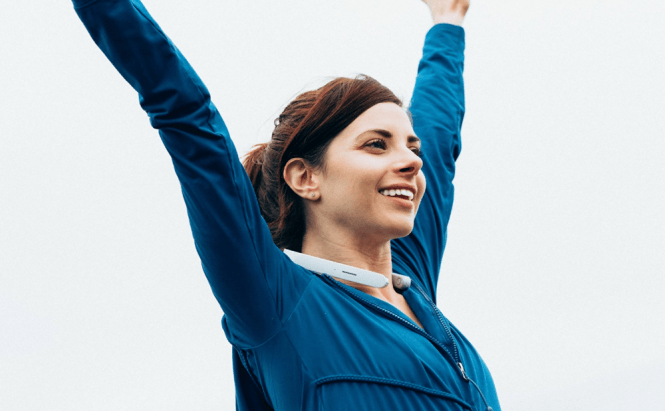 Sony unveils its first 'ear-free' headphones
If you're like me and earphones hurt your ears while earbuds are too uncomfortable or simply keep falling, then you'll be glad to know that Sony is working on a revolutionary line of headphones. At this year's South by Southwest (SXSW) conference in Austin, the company presented its Concept N prototype, a pair of 'ear-free' headphones that are worn around the users' neck and use directional speakers to aim the sounds towards the head.
Unfortunately, the directional sound technology isn't yet perfect, so the device doesn't offer complete privacy. According to those who tested the Concept N headphones, the people in your immediate vicinity can hear that something is coming out of the wearable, but most of the time they aren't able to precisely distinguish the sounds, so they can't guess the song you're listening to or understand the words spoken. The headphones also embed a video camera that can be controlled via voice commands. It's not high-quality, so it will not be the best device to take pictures of the landscape, but it will do well enough when you're in a video call.
Concept N headphones
Ear comfort isn't the only big plus for the Concept N headphones. The best thing about them is that they let the user listen to music, audiobooks, etc. while also allowing them to hear environmental sounds. This means that your coworkers won't need to scream your name for about two minutes until you hear them and that you will also be able to hear the horn of a car that's heading your way. As far as additional advantages go, you will no longer have to deal with cables hanging from ears and if you're using an augmented reality device, these headphones can be a perfect match. Unfortunately, the Concept N headphones don't have an official release date yet, but rumors indicate that they may arrive on the market by the end of the year.
In case you want to read about more interesting listening devices, you should check out Noveto's directional speakers or the BATBAND, a different type of "ear-free" device that transmits sounds through vibrations.