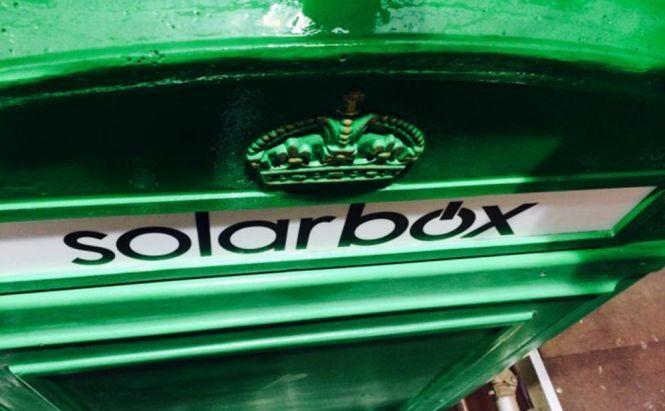 The UK Solarbox to Charge Devices
The public telephones that we couldn't imagine our lives without about 20 years ago, are just relics of the past now. It is becoming more and more difficult and costly to maintain them. Iconic booths fell out of use as the smartphones and gadgets appeared.
Even the legendary red phone boxes which are the England symbols along with double-decker buses and Big Ben, have been turned into free WiFi hotspots. They may now also serve like indispensable extra charge places for always running tourists to grab some charge on the go.
Last week Solarbox took the wraps off the first of six such kiosks in Tottenham Court Road, London. Developed by enterprising companies, Solarboxes offered tourists and passersby to top-up their gadgets and devices for free.
The boxes are green now as they've been given a fresh coat of paint. But that's not all. The most outstanding thing is that they are covered with a 86cm solar panel as a roof. Not to bother you with dull waiting, they are equipped with a screen inside to let you watch displayed ads while charging your phone.
Solarbox operational hours start at 5:30 AM and end at 11:30 PM on every day of the week. The invention can charge up to 100 phones per day. It can deliver a 20% battery boost for 10 minutes which is a perfect variant of extra juice for unexpected situation, for example.