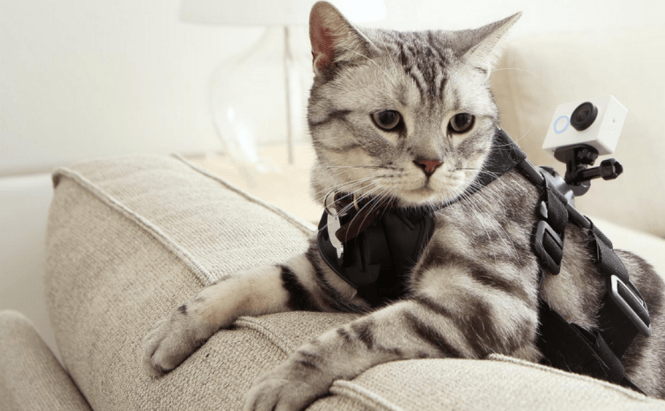 Xiaomi Releases Cheap Action Camera
Xiaomi is starting to become bigger and bigger every day; who would've even imagined that someone could enter the already tight smartphone marker? Well, Xiaomi is doing a very fine job sneaking in, and it's not really present on the Western market yet, so things are going to move pretty rapidly when it finally gets there.
The new Go Pro Hero competitor codenamed Yi will cost somewhere around 64$ and will have the following tech specs: 1080P/60fps video and 64GB of memory. As for the extra accessories (aside for the cat harness you see on the image above), they are offering a helmet mount, a tripod and bunch of other things. The Yi camera will support remote smartphone triggering (by means of built-in WiFi) and 16-megapixel still shots; it will feature a 155 degree wide-angle lens and weight around 72g. Unfortunately, it is only available for purchase in China at the moment, but Xiaomi plans to launch their e-commerce website in the US later this year.