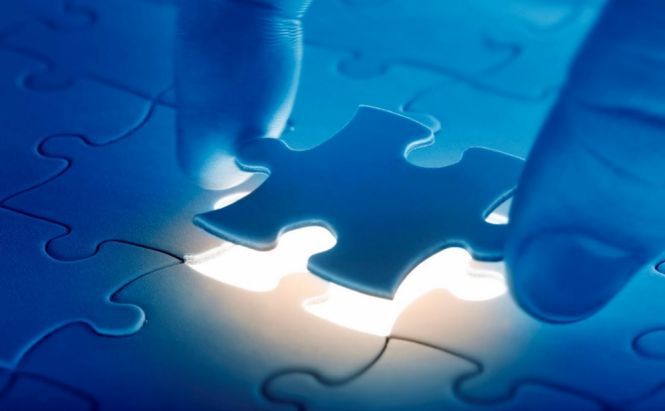 5 best apps for self-improvement
Are you one of those who like to challenge themselves? Do you continually seek new ways to improve yourself and become better? If you do, then take a look at the following set of tools designed to train your memory and allow you to acquire new skills. We've rounded up 5 best apps to help you improve your personal development, realize your intellectual potential and use it to get smarter and more confident.
Speed reader
Speed reader
Free for Android
You can read books fast and efficiently with the help of an e-book speed reading app. After a few short daily trainings you will notice how extremely fast you can read ads on billboards and product packs. And this is only the beginning - once you get the hang of it, you'll be able to read heavy volumes of whatever piece of literature. The Speed reader app features RSVP (rapid serial visual presentation) reading mode allowing you to read up to 1250 words per minute. The app also offers a few cool practice games to help you train in a more fun way.
Vocabulary builder
Vocabulary builder
Free for iOS, Android
Stun your friends with your intelligence and refresh your vocabulary with this easy-to-use app. Vocabulary builder lets you learn new words by playing word games. The app offers three levels of difficulty, beating each means unlocking a harder one. Every word is provided with a definition and an audio pronunciation, which is extremely useful. Moreover, a word you don't know will be repeated until you finally learn it.
NeuroNation Brain Training
NeuroNation Brain Training
Free for iOS, Android
NeuroNation Brain Training will allow you to enhance your memory, strengthen your attention and improve your IQ. In addition, the app claims to even help you make decisions faster. Basically, the thing with the brain is the same as with our muscles: the more you train it the stronger it gets! NeuroNation Brain Training will let you create a personalized workout plan for your brain, track your progress and compare the results with your friends.
Lumosity
Lumosity
Free for iOS, Android
Lumosity is another brain-training app that is designed to help you enhance your cognitive performance. Lumosity will wake your head up better than any amount of caffeine and make it work faster. Choose an aspect you'd like to improve (like Memory, Attention or Flexibility) and get access to a variety of colorful and captivating games, improving these particular abilities.
Unstuck
Unstuck
Free for iOS
Unstuck is a nifty app that serves as a tool for introspection. If you are attentive enough, the app will help you analyze your fears and anxieties and overcome your frustration. The app makes you pick three words that describe your situation best, then three cards with quotes that depict your current states and so on. After you answer all the questions, you'll get to know how many people are stuck in the same boat as you and what to do to 'unstuck' from this unpleasant situation.