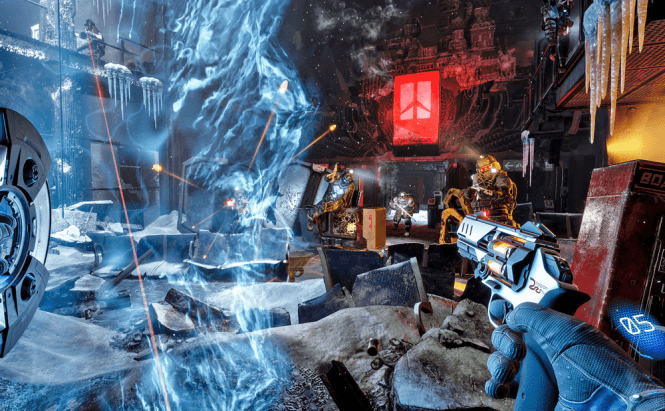 Arktika 1, an exciting FPS for Oculus, will arrive in 2017
It seems that there's another really cool game heading to the Oculus Rift platform. 4A Games just gave us all glimpse into its upcoming first person shooter called Arktika 1, which will be launched sometime in the spring of 2017. From what I gathered, the game is designed for Oculus Rift's virtual reality experience, but the players will also need an Oculus Touch device in order to control the in-game action. Arktika 1 will use the company's latest 4A engine.
The action will take place on a post-apocalyptic earth, where the only habitable regions are scatters along the equator. Basically, the planet has entered a new ice age and there are only a few groups left trying to survive. Since human behavior can't be changed (not even by the end of the world) the groups battle for control of the regions and supremacy, with the player's character being stuck right in the middle of the action. You will start the game trying to defend your colony, which is situated in old Russia, and you will encounter numerous perils like marauders and raiders, but also some "strange creatures" that appeared as a result of the apocalypse.
If you like video games, you may also want to check out some of our older stories such as: "Best open-world games for PC in 2016", "Best FPS games that you can play on PC this year" or "Life after Kojima: Metal Gear Survive, a co-op stealth game".