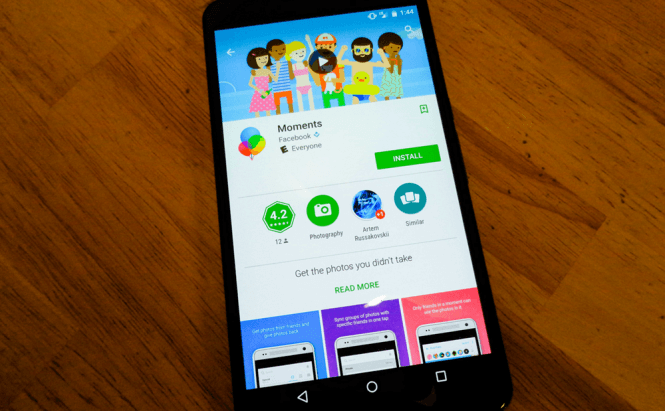 Facebook wants you to use its Moments app
In case you aren't using Facebook's Moments app to share your private photos, you should. Or at least that's what the company is trying to not so subtly tell its clients by killing off the photo sync feature from its main application. According to the announcement, photo sync will no longer be in place starting with January 10th and all the photos that you've uploaded with its aid will automatically appear in the Moments app. Unfortunately, if you're from Europe, things are slightly more complicated: because of the region's privacy regulations, the Moments app isn't yet available here. This probably means that Facebook will need to keep its photo sync on in Europe until a solution to this problem can be found.
As a reminder, photo sync is a feature that was launched a few years ago and allowed Facebook users to upload photos directly from their camera roll. The uploaded images were stored privately on the website, and the customer could then decide which of them they wanted to share with the world and which ones should remain private. On the other hand, Moments uses facial recognition technology to make it easier for the users to privately share their pictures. The app scans the photos on your mobile device, detects friends based on Facebook tags, then notifies you to share the images with the people that appear in them. It's basically a great solution to get the pictures that you're in, but that were taken by someone else.
In case you're a fan of the social network, you might also want to know that Facebook is now offering live video broadcasting to everyone.