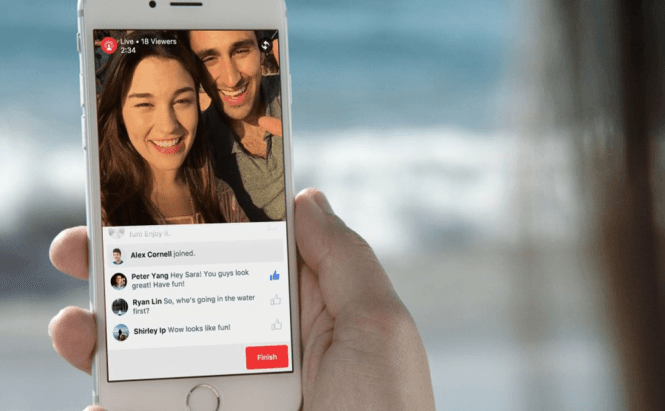 Facebook now offering live video broadcasting to everyone
After originally introducing it only for celebrities and journalists, Facebook is now finally ready to make its live videos feature available to everybody. According to a recent announcement, the social network is also testing out a new feature which will allow you to create collages from your photos and videos, so that you have an easier way to tell the whole story of your life. Also, Facebook is trying out a new design for the What's on your mind button on mobile devices, which will make it easier for the users to access all the sharing options available. Just so there's no confusion, at the moment, all these features are in test mode and only work on iOS devices.
Live, the video streaming feature that is currently being tested out, will enable the users to share their experiences with their friends in real time. This will allow them to see what you see, so it's great for whenever you're visiting or exploring places that others would want to get to. In order to use this feature, all you have to do is tap the Update Status button and press the Live Video icon. (Additionally, you can type in a short description to tell your friends what they're about to see.) While the stream is going, you will be able to see the number of people who are currently looking at your video, the name of those who are just tuning in as well as a live chat-room where the viewers can make real-time comments. Once your broadcast has ended, the video will be automatically saved to your Timeline, and you can choose to keep it or delete it.
Facebook's mobile apps are becoming better and better with each passing day: just a little while ago, the company introduced a feature that automatically scans the images saved on your phone, finds photos with your friends from Facebook and prompts you to share them. Furthermore the Messenger has gotten better, as it's now testing out an ephemeral messages function.