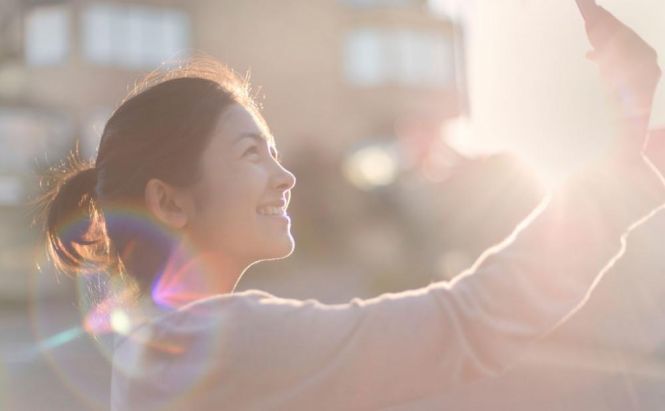 iPhone Brush Cases, a Way to Better Selfies
I hope you will excuse me for not being able to write about this with a straight face. A new product designed to help you take better selfies with your iPhone will soon be available to customers concerned about how photogenic they are. A hairbrush case called the Selfie Brush will offer you a quick way to fix your hair, so that you look as good as possible before taking a photo that you are planning to share with your social media buddies.
The Selfie Brush is a case designed for iPhone 5, but it will soon become available for other phone models as well. Besides its classic hairbrush design and functionality, the product also includes a mirror on the side. The targeted audience can be easily deduced just by the color options this brush is promised to be available in: Pink, Purple and Black. If you are wondering, such iPhone case will cost $19.99.
Selfie Brush in action
From a practical standpoint the case is pretty well-designed, giving the user easy access to the buttons (on the front and side) of the phone and to the headphones slot. Furthermore, the slit on top gives a convenient way to quickly slide the phone in and out of the case. One thing you should remember is locking your phone before starting to brush your hair, because your fingers will probably end up resting on the touch screen of your iPhone.
I'm not sure about how popular the Selfie Brush will become, but besides the kids and teenagers who most likely will be mesmerized by this little gadget, the brush case surely has all the makings of a great gag gift for your friends.
For more information visit the Selfie Brush website.