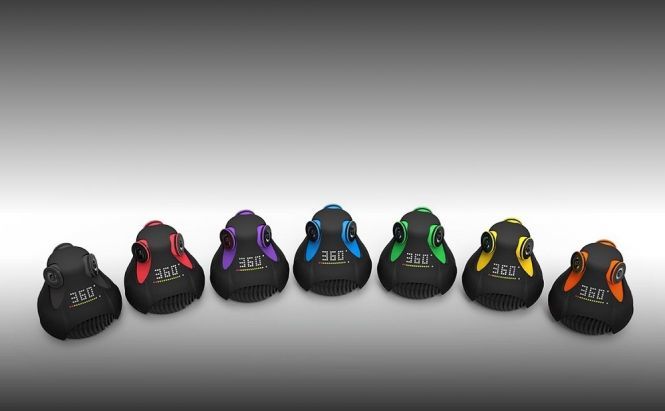 Meet 360cam, The First Full HD 360º Camera
Ever took a panoramic photo? Sometimes it's quite difficult if you do not have suitable equipment, but the awesome photos you get are worth the effort. But what if you were able to capture all the things around you as they move? That's exactly what 360cam allows you to do – shoot a full HD 360º video. Plus, it can also do the job under the water. Sweet, right? But let's have a closer look.
The gadget has three sharp 185º Fisheye cameras capable of recording video at a 2k resolution and taking 4k photos; there are also three microphones to capture all the surrounding sounds and a gyroscope for image stabilization. The Micro SD card slot allows users to store up to 64GB of videos and photos. Besides the standard microUSB port, that serves for file sharing and charging, 360cam has a Wi-Fi and Ethernet connectivity that can be used for various purposes, like video streaming and remote control. The only weak point of the device so far is its battery life; at the moment a fully-charged battery allows users to take videos at 25 fps only for one hour, provided that the camera is not connected to Wi-Fi. However, Gyroptic says that the team is currently working to improve battery life.
The nifty gadget is currently available for $490. You can also see the videos made with 360cam to decide whether it's worth the money. To purchase the gadget and additional equipment, check out the webstore.