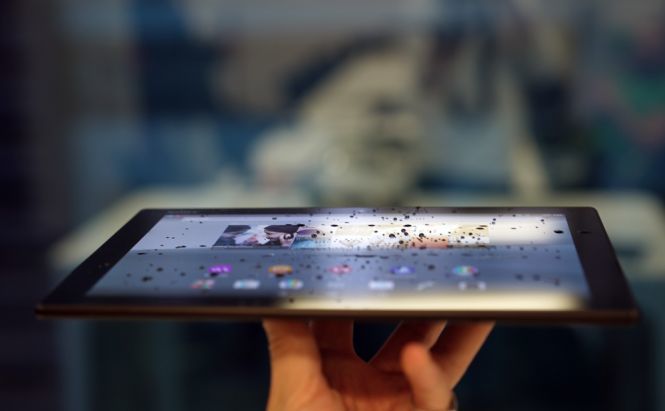 Most Anticipated Tablets of 2015
Tablets are getting more popular each year at the same time becoming more and more advanced with each new release. The most noticeable tablets of 2014 are still on the market but the new big releases are not out yet and are going to hit the market very soon. Will we see revolutionary changes or only accurately upgraded successful predecessor models that will be just a bit lighter, thinner, and faster? Here's a quick glance at the upcoming branded tablets anticipated to roll out this year.
1. iPad Pro
Estimated release date: September 2015
iPad Pro
For those who haven't heard of it, the iPad Pro is rumored to have a large 12.9-inch-screen, run a hybrid OS X and iOS-integrated operating system, and have a price between the iPad Air and MacBook Air. According to Bloomberg sources, the production of the larger version of iPad was planned to start some time ago, but due to tremendously successful sales of the iPhone 6 and iPhone 6 Plus against the decline in sales of iPad tablets, it was decided to delay the manufacturing. Although we won't see the iPad Pro as soon as this spring, chances are it is still going to make it out this year, particularly in September.
2. Microsoft Surface Pro 4
Estimated release date: July 2015
Microsoft Surface Pro 4
According to rumors, the Surface Pro 4 will come out in two variants, one of the models sporting a 12-inch display and the other, high-end model featuring a larger 14-inch screen, both running at 2K display. The larger-screen version will be powered by high-grade Intel i5 and i7 Processors hybrid, while the smaller-screen one by a Broadwell processor, both models LTE-ready and offering 1 terabyte of storage. The Surface Pro 4 is also rumored to be rolled out in July, right when the new Windows operation system is going to be released and become the first device to run on Windows 10 OS. The price is expected to be at the range of $1,200 - $2,000.
3. Sony Xperia Z4 Tablet
Estimated release date: June 2015
Sony Xperia Z4 Tablet
Sony's next flagship tablet was already unveiled at MWC 2015. Predictably, the new Xperia Z4 Tablet bears no drastic difference from its predecessor, the Xperia Z2 Tablet. The Xperia Z4 Tablet sports the same10.1-inch screen but with the resolution upgraded to 2560x1600 and brightness boosted to 500cd/m2. Sony calls the device the 'World's lightest 10in tablet with brightest 2K display'. If the Xperia Z2 Tablet was incredibly thin and light, the Xperia Z4 Tablet is even thinner and lighter, being only 6.1 mm thick and weighting just 392 g. Hardware upgrades include a Qualcomm Snapdragon 810 processor, and support for High-Res audio. Sony haven't set a particular release date for the tablet yet, mentioning only that it will roll out in June. The price for the device has already been announced, starting at £499.
4. Samsung Galaxy Tab S2
Samsung Galaxy Tab S2
Estimated release date: Summer 2015
The Samsung Galaxy Tab S2, the successor to the very well received Samsung Galaxi Tab S, has been spotted shipping to India for testing, which most likely means the device is going to be announced pretty soon. Latest gossip indicates that the Samsung Galaxy Tab S2 will come out in two models having 8- and 9.7-inch screens, both powered by an Exynos 5433 processor (which might be upgraded to an Exynos 7420). The Samsung Galaxy Tab S2 will run the latest Android Lollipop. The tablet's predecessor is noticeable for an incredibly bright screen, but in the Samsung Galaxy Tab S 2 Samsung decided to drop the resolution to 2048x1536. Even though you won't likely notice the difference, the move seems rather surprising compared to other manufacturers that only increase pixel density with each new flagman device. The price hasn't been announced yet, but experts report that the price of the new device will likely start at $399.