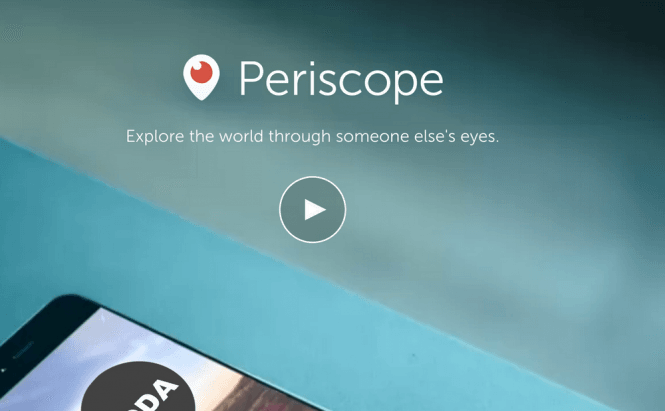 Periscope offers a drone integration feature
I've got some good news for the fans of the Periscope. The app has just added three new features that most of us have been waiting for a long time: drone integration, the ability to save live broadcasts and an enhanced search functionality. The company's blog announcement isn't completely clear, but as far as I understand, drone integration will only be available on iOS, while the other two novelties will work on both the iOS and the Android versions of the app.
Let's begin with the feature every broadcaster has been longing for: the ability to save streams for more than 24-hours. According to the Periscope team, all that users have to do is type #save before starting their broadcast, and the video will be saved on both Periscope and Twitter with all the comments and hearts that it receives. Of course, you can also decide to delete a previously saved stream at any given time. Currently, this is just a preview version of the feature, but the company states that the full version will become available in the next few weeks.
As far as the new search functions are concerned, the users will soon be able to find streams based on their name or on their topic. There will also be a list of suggested topics, but at the moment, it's not very clear if these suggestions will be based mostly on each user's previous preferences or on what's currently trending. This new functionality will be coming in the next couple of weeks. Furthermore, Periscope also plans to launch two new special topics: "GoPros and Drones" where you will find streams from GoPro cameras and, of course drones, and "First Scope", a topic that will allow new broadcasters to make themselves known to the community.
Lastly, drone integration is also a feature that will become available in the next week. Everyone with an iPhone and a supported DJI drone will be able to broadcast live videos captured by the flying device. Additional features will allow you to switch the stream between the drone, your iPhone and even your GoPro camera, to highlight specific areas of the live stream with the help of the Sketch app, and to narrate the video with the help of the iPhone.