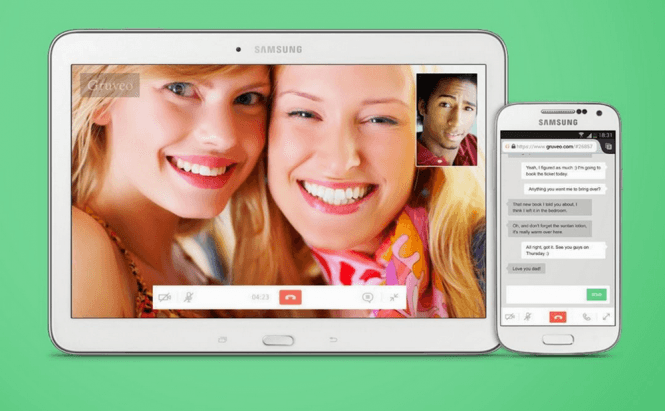 Anonymous Video Calls on iPhone With Gruveo
Yesterday, Gruveo officially announced the launch of its new app for iOS powered devices. The focus of this new app will be helping users to make video calls quickly without having to go through a time-consuming logging in process or adding names to their friends list.
Gruveo is a service that has been on the market for a year now. So far the tool worked via the web browser, and its most important trait was the fact that it allowed users to make anonymous calls (just audio or audio on video) to each other. The way this worked was that the two people involved would have to agree on a specific code in advance, then the connection would be initiated and confirmed through the respective code.
The new Gruvero app for iOS will not only allow iOS users to call each other, but also communicate with people who utilize a different operating system via the web-based service. Furthermore, the two participants can exchange text messages during the conversation.
As privacy is the main selling point for Gruvero, the app encrypts the conversation, making it very hard to intercept or record by any third parties. Moreover, if such a thing is possible, the application will create a peer to peer (P2P) link instead of the traditional connection.
At the moment, ASM Systems Ltd (Gruvero's developers) are focused on gathering their clientele, so the app and services are free, but they are working on several payment systems which could be implemented sometime in the future. The company's officials also stated that an Android version of the app is currently in the making and will soon be released to the general public.