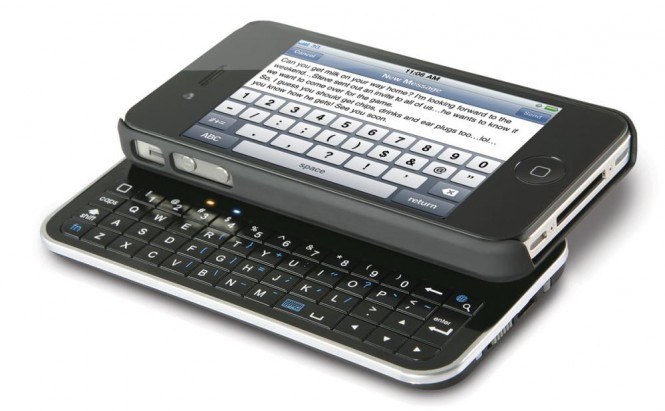 BoxWave's Keyboard Buddy for iPhone 5
Well, the long-awaited Apple device, iPhone 5, has launched. Remember the huge lines of eager buyers that jammed Apple stores all over the world to be the first owners of the desired smartphone? Now, when almost every devoted fan has already taken hold of this sizzling hot gadget, it's time to get all sorts of special accessories for it.
It's obvious that after the purchase of iPhone 5 its owners will want to keep their hot gadget in good condition for a long time. That's why we observe an intense demand for, and also great variety of, additional accessories and decorations for this staple, designed to protect it or even improve its functionality.
Following the trend, BoxWave has unveiled a range of cases for iPhone 5, the Keyboard Buddy Case being among them. This slim case comes with a fully integrated slide-out QWERTY keyboard, and is obviously designed for real message maniacs. For it not to mar the iPhone 5 design improvements, the keyboard is easily slid behind the smartphone, until the user needs it. The keyboard comes with an onboard battery; it pairs with iPhone 5 via Bluetooth and can last up to two weeks, without slowing down the device. Pitching the accessory as something that can improve the productivity of iPhone 5, BoxWave advertizes following improvements:
- five rows of individually spaced keys
- new and improved buttons to make typing easier and faster
- a larger cutout designed for the camera lens and flash
Keyboard Buddy Apple iPhone 5 Case
The Keyboard Buddy Case is claimed to simplify typing out long e-mails and instant messages, and especially creating documents on your iPhone 5. Without any doubts, most fans of the popular Apple gadget will consider this additional accessory to be one of the reasons to praise their adorable hi-tech idol even more.