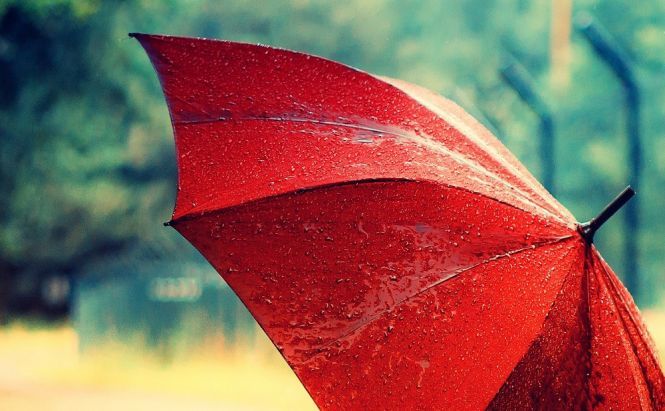 Connect With People via Umbrella
You get up early in the morning, the sky is clear, the sun is shining and the stuff. The weather looks promising, so you grab your backpack and go to work not even thinking about taking your umbrella "just in case". As the working day comes to an end, you see that this whimsy gal is not going to keep her promise, and when you leave the office it's already pouring down hard. And who's the life-champion?
Umbrella Here is a small glowing gadget that people can attach to their umbrella or take off any time. It connects with a smartphone via bluetooth and, depending on the light, it either indicates that a person is willing to share an umbrella or prefers to stay alone. So you can always find people who can save you from falling ill or become a savior yourself. The companion app also keeps record of the people you shared your umbrella with and allows you to get in touch with them on the Umbrella Here website.
Umbrella Here

The Kickstarter project developed by a group of enthusiasts from Hong-Kong has already gathered over $10,000 out of the pledged $15,000 and there are only twelve days left before the project shuts down. So if you are interested, take a closer look at Umbrella Here's Kickstarter page. Just in case you're keen on League of Legends, the folks will gladly play a game with you if you pledge $10.Looks like a cool pretext to get acquainted with someone you've been after for quite a while but never found courage to start a conversation, huh? But even die-hard introverts might find this small piece of tech quite useful. The thing also connects to the weather forecasting services and will notify the user whenever it's a good idea to take an umbrella. The notification will be also sent to your phone in case you forget your umbrella at a restaurant or somewhere else.