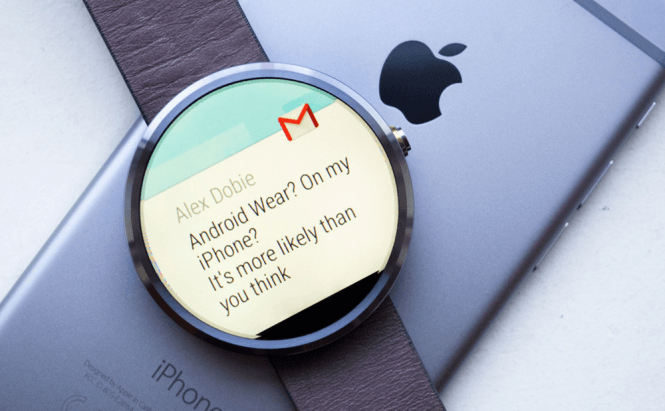 Google officially announced iOS support for Android Wear
In an announcement posted yesterday on the company's official blog Google stated that Android Wear now supports iOS devices. The rumors about this event we're circulating over the Internet for quite a while now and the IT giant has finally confirmed them. What this means is that, from now on, you will be able to control wearables powered by Android Wear (such as smartwatches and fitness bands) using your iPhone. Being totally honest, I don't really understand who would buy an iPhone and then, instead of getting an Apple Watch, would purchase a smartwatch powered by Android, but what matters is that the two can now work together.
According to the announcement, Android Wear devices will now work with iPhone 5, 5C, 5S, 6 and 6+ if they are running on iOS 8.2 or a newer version of Apple's mobile operating system. However, it seems that the devices won't be able to offer the exact same functionality as they do for those own Android smartphones as a couple of features are missing. As expected, people who connect their Android Wear devices to iPhones won't be able to use any of the third-party apps that are made available by the Google Play Store. Another thing that's missing is the ability to respond to messages by dictating the text of the reply to the smartwatch.
As far as I know, at the moment, the iOS support only works for the LG Watch Urbane, but it seems that most of the future Android Wear devices will include this feature.
To read Google's official blog post announcement click on this link.