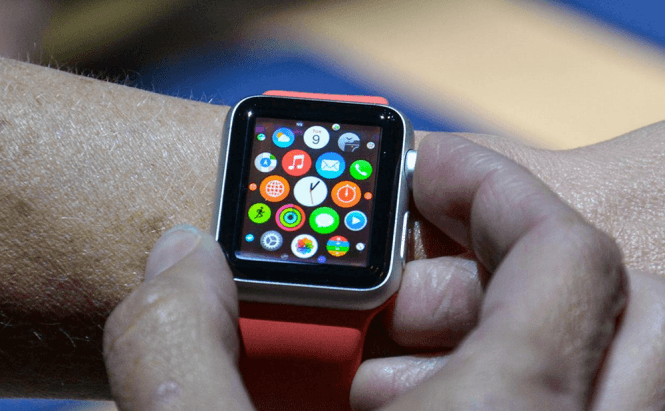 Leaked App Reportedly Reveals Details about The Apple Watch
Ever since its official presentation during Apple's press conference from four months ago, details about the Apple Watch have been pretty sketchy. The product was originally supposed to be launched on the market in January, but the date has been pushed back until March.
If it turns out to be true, a leaked app might have just given the guys from 9to5Mac some precious details about Apple's upcoming smartwatch. According to the previously mentioned website, they came upon a leaked version of Apple Watch Companion - an iPhone app designed to enhance the integration of the two devices. The application revealed several key functions that weren't yet public knowledge:
Appearance - customers will have the option of managing the home screen by rearranging, deleting and adding the applications displayed on it. This will be done with the help of the companion app.
Monogram - this feature will enable the users to personalize the look of their devices by adding a virtual stamp of one to four letters (which should typically be your initials) on the face of the watch. Even though it may not be the most practical feature, it can definitely make your wearable stand out from the rest.
Messages - since the Apple Watch doesn't have an embedded keyboard, you will be able to answer messages either via voice dictated texts (the device embeds a dictation app) or through voice message. What's really nice is that users will have the possibility to customize the notification system of the smartwatch to ignore messages from certain contacts.
Accessibility options - the Apple Watch offers several accessibility options that will make the life of its customers a little easier. For starters, there is a voice over feature that can read the texts on your screen, in case the font is too small for your eyes. (You can trigger this by double tapping the screen.) Furthermore, you will be able to zoom in on the screen and adjust the transparency, reduce motion, adjust the audio balance, etc.
Security - as far as security goes, customers will be able to set 4 digits passwords. (Apple Pay requires this setting in order for you to be able to pay with your watch.) A neat feature is that you can set the device to erase all the data on it, if the password is incorrectly input ten times in a row. Lastly, you will be able to unlock the smartwatch with your iPhone, but that will only work as long as the wearable is connected to your body.
Detailed About Screen - in this section the Companion app will display information about storage capacity of the smartwatch, number of songs, photos and apps present on the wearable, the device's serial number, as well as details about the gadget's WiFi and Bluetooth connections.