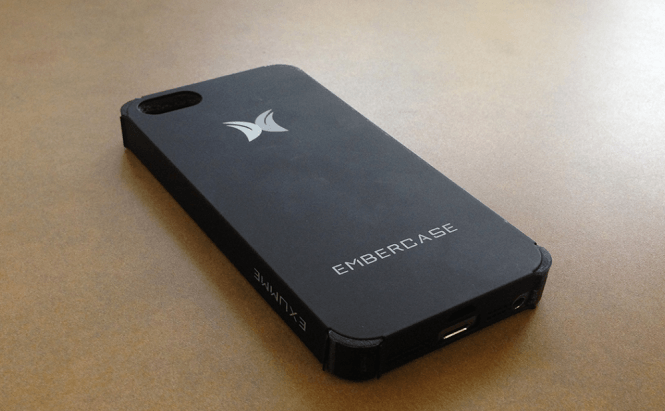 Meet Embercase - The iPhone Case That Warms Your Hands
The holiday season is upon us, but sadly it will also bring cold weather along for the ride. This means that talking on your phone outside will be quite unpleasant as your hands will freeze on the phone. Embercase is a new iPhone case that could solve this issue if it gets the founding required for its production.
Developed by Exume, Embercase is an iPhone case and also a hand warmer. The product works with the iPhone 5, iPhone 5S and iPhone 6. If you are worried about the integrity of your phone, you shouldn't be. Embercase encases Aerogel ceramic fibers that keeps the heat away from your actual device. The case itself is made of titanium, and it embeds a battery-powered heating element which keeps your hands warm. It encases its own battery (chargeable through micro USB), so it won't suck the life out of your iPhone. Furthermore, the product's corners are reinforced with polycarbonate to keep it safe in case you drop it.
Embercase uses a Bluetooth connection to communicate with the temperature controlling app on your phone. The technology required for the making of this product is pretty expensive, so Embercase will likely cost more than the regular cases. Although we don't yet have an exact number, it is speculated that it will be priced some around $90.
At the moment, the team behind Embercase is looking for investors as they are trying to gain the $50,000 necessary for the production, so it started a KickStarter crowd-funding campaign. With 25 days left, the product already gathered $9000 and seems to be on the right track.