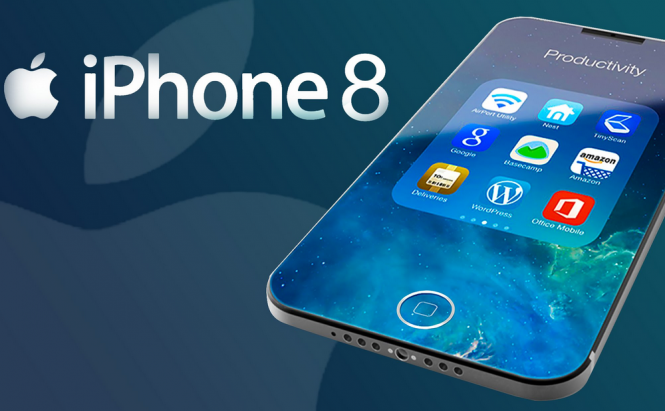 The upcoming iPhone 8 may feature a True Tone display
Even though it will be a while until we get to see Apple's next iPhone, we already talked about the device quite a few times and I try to keep you up-to-date with the latest rumors concerning the iPhone 8. Well, recent reports indicate that all three handsets that the IT giant will launch this year, may borrow one of the iPad Pro's best features to date: the True Tone display. If this is true, it's a huge step up in quality, but the manufacturing price will also go up.
For those of you who aren't that tech-savvy and are not familiar with True Tone displays, the term defines technology that uses sensors to detect the current lighting, then adjusts the screen's colors accordingly for perfect visibility whether you're in a dark room or in a park with the sun shining on the device. Furthermore, according to a report from Barclays, the iPhone 8 will also embed two 3D sensors by having "two structured light camera", instead of just the one on the front. The same rumor indicates that these structured light cameras could be used for augmented reality and facial recognition.
Of course, Apple hasn't confirmed or denied any of these speculations, so I recommend taking them with a gram of salt. However, the one thing that I notice is how these rumors seem to surface at exactly the right time. Lately, there's been a lot of buzz regarding Samsung's upcoming device and how the Galaxy Note 8 will probably be better than the iPhone 8, but now we're all looking towards Apple's product again.