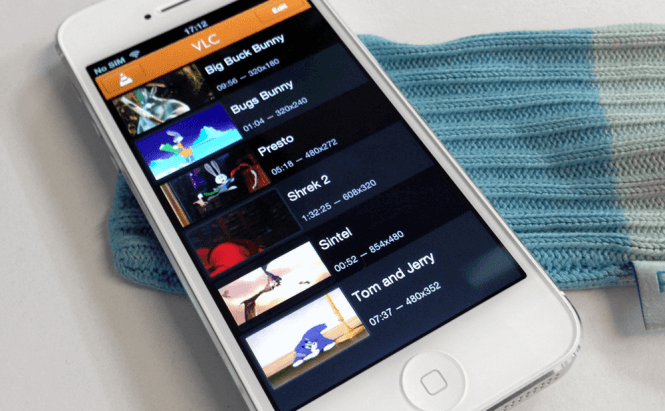 VLC for iOS Now Offers Apple Watch Support
The iOS version of VLC (the one for iPhones and iPads) has recently been enhanced with several new features. Probably the most important novelty is that the media player now offers support for Apple Watch allowing you to use the wearable as a remote control. This means that you will be able to view your library, get detailed data about any of your files and control the playback directly from your wrist. Another cool thing is the addition of a mini player which allows you to multitask without interrupting the video that is currently playing. To make use of this new feature all you will have to do is to tap the Done button while your file is playing. To get back to full-screen mode simply press the icon with the two outwards-pointing arrows from the top right corner of the mini player.
Apple Watch Support
Additionally, starting with this version of the application, VLC for iOS will also provide its users with better thumbnails. Basically, what this means is that the thumbnails you see in your media library will now display the last frame from your playback instead of the generic one. While this is a cool in case you don't remember what you were watching or where you left off, it could also be a bit damaging to your privacy in case someone else gets a hold of your device. Lastly, this update also brings a lot of smaller enhancements including a new ingest mechanism for audio files, better file sharing over your network and fixes which provide better stability for the app.
Source: AppAdvice