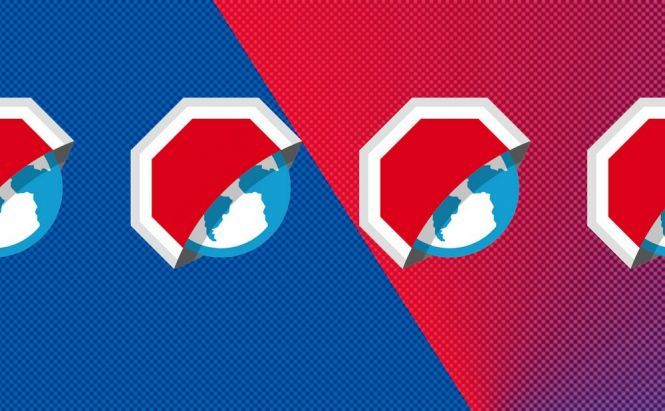 Adblock releases the web browser for iOS
A new browser for iOS developed by the ad-blocking software company is a standard mobile browser that allows you to open a number of tabs, add bookmarks, type in a search line, etc. The thing that differentiates Adblock Browser from similar applications is definitely the branded button in the center of the lower panel that can turn on and off the ads on a given website within a second. Besides, the decision for each domain is remembered by the browser. Concerning banners and pop-up windows, Adblock Browser functions almost like a browser plugin.
By default, the browser blocks only obtrusive online advertisements leaving some small banners on websites. The developers say such a policy may support the development of safe resources. However, if you want, you can block all the banners.
Adblock Browser is also designed to protect users from malware and save their phones' battery life and mobile data. So, the users' mobile experience reaches a new level.
If you wish to download Adblock Browser for iOS, follow this link.