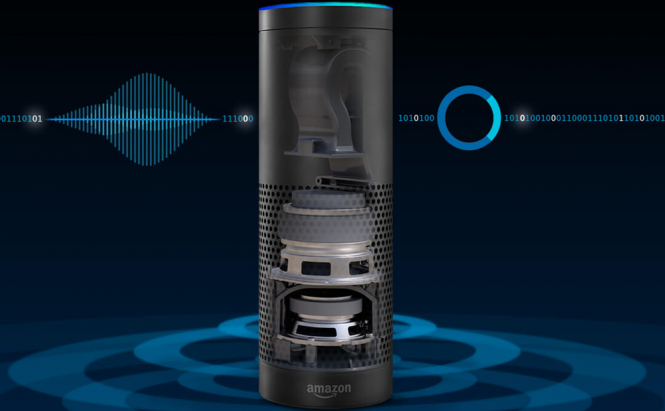 Alexa has arrived on Amazon's app for iOS
Siri has some more competition on iPhones and iPads. Amazon's iOS app has just added Alexa, which means that you can now press the microphone button and talk directly to Amazon's virtual assistant. If you're wondering why this is so important, it's because you now no longer need to purchase an Amazon Echo to be able to use Alexa. On the other side of the equation, this also makes a lot of sense for Amazon as smartphones are now very commonly used in shopping.
From now on, you can use Alexa from your Apple-made mobile device and have the assistant read you books, play songs or answer (almost) any questions that you may have. Additionally, the iOS version of Alexa will also help you control the smart devices in your home, just like the Echo one. Amazon stated that it plans to continue improving its digital assistant and add to its list of skills and capabilities. At the moment, Alexa is only available on the iOS version of the Amazon app and there's no mention about how long it's going to take for it to land on Android devices as well.
In case you want to find out more about the various virtual assistants currently on the market, I recommend checking out some of our older stories such as: "Google Assistant is coming to your Android device", "Activating Siri on MacOS Sierra" or "Top 15 funniest Cortana questions and their answers".