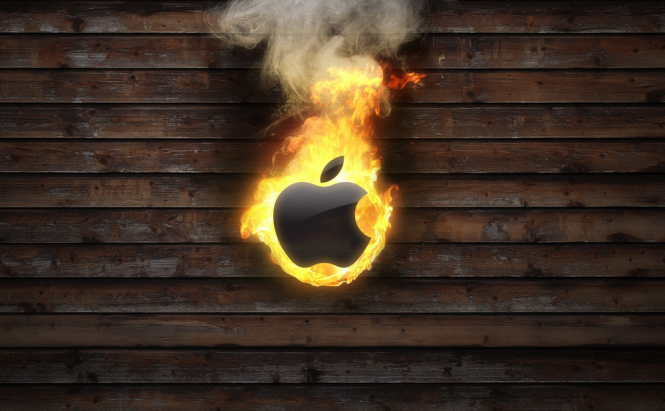 Apple looking into the viral exploding iPhone 7 video
As some of you may know, last week, a video of a burning iPhone 7 Plus went viral on Twitter and since the Samsung Galaxy Note 7 issues are still fresh in the public's mind, Apple has decided to investigate the matter. I've watched the video in question and it's not that spectacular, just a rose gold iPhone with smoke coming out of it and slightly melting, but what's really interesting is that the phone doesn't even appear to be charging or in use.
iPhone 7 Plus melted
According to Brianna Olivas, the owner of the iPhone 7 Plus in question, the device had been troublesome lately, freezing and refusing to turn on, so she took it to an Apple Store. The employees there have managed to restore the phone's functionality, but couldn't find any actual defect, so she took it back and the very next day it started melting by itself while on a nightstand. From what I've heard, this isn't the first incident of this kind, but it's the first one regarding the iPhone 7 Plus that Apple is officially looking into. However, before we start speculating too much and going too far with various theories, we should remember that the phone has been available for quite a while, so if this was in any way similar to what happened to the Galaxy Note 7, there would have been a lot more fires reported by now.
In case you own or you would like to own an iPhone, you might also want to check out some of our other stories related to the topic such as: "Ten best accessories for iPhone 7. Part 1" or "iPhone 8 new rumors".