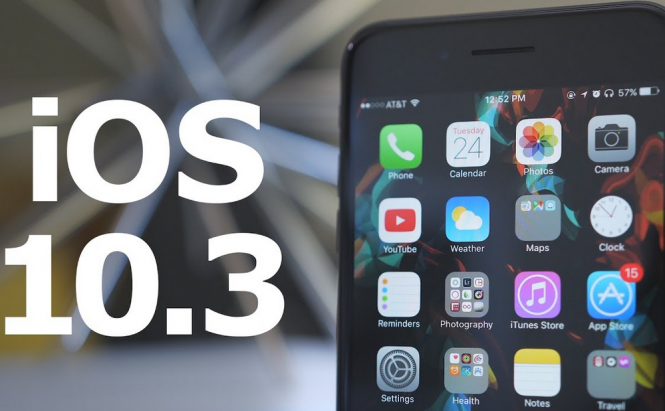 iOS version 10.3 is now rolling out to worldwide users
The 3rd version of iOS 10 is finally out of beta and has been officially released. The update is rolling out gradually, so it might take a little while until it gets installed on your device, but you won't have to wait very long. iOS 10.3 will be available on Apple TV, Apple Watch, iPhone 5 or newer as well as on most of Apple's iPads currently on the market. As far as changes are concerned, there's a new file system, a better way to find your AirPods, CarPlay UI enhancements and more.
iOS 10.3 brings with it a new file system called the Apple File System (APFS), which is specifically created for iPhones and iPads (the previous HFS system was designed for floppy-disks and hard-disks). APFS will bring better encryption, enhanced compression, native screenshot functionality for file restoring and a lower latency. Additionally, the latest version of iOS will also make tracking down your AirPods faster by remembering where you used them last, thus helping you retrace your steps more easily. As I said, the CarPlay user interface has also been changed and it now displays the three apps that you used the most recently right on the Home Screen.
Lastly, there are quite a few smaller changes such as iCloud calling support for Verizon clients, a new storage section in iCloud's settings, a weather layer for Apple's Maps, the ability to play rented movies and more. If we add these new functions to all the other cool features brought by iOS 10, we can see that Apple is actually ending up with a well-rounded and polished operating system.