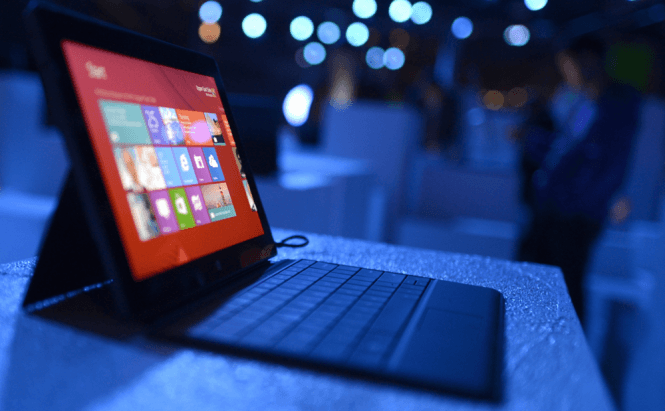 The existance of the Surface Mini has been confirmed
The rumors about a Surface Mini tablet have been circulating on the Internet for quite a long while, but Microsoft has never officially confirmed them up until now. Panos Panay, the new leader of Microsoft's premium hardware department has finally broken the silence and talked a bit about the gadget that many people wanted but never got to see. "It was like a Moleskine. It was awesome," he said about the tablet. However, the fact that he used the past tense in both phrases makes me believe that we won't get to see the Surface Mini very soon (if ever) as Microsoft doesn't have any plans of shipping it in the near future.
As far as I know, the Surface Mini was supposed to hit the market in May 2014, but Microsoft's CEO Satya Nadella and Stephen Elop, the former CEO of Nokia have, put a lid on the project at the last minute. If you're wondering how the press got a whiff of the tablet's existence, the answer is pretty simple: a mistake made by Microsoft. When the company launched the Surface Pro 3 hybrid tablet, they forgot to remove the mentions about Surface Mini from its manual, so the product's name appeared more than a few times throughout the handbook.
Why is this important enough to make news? Because Microsoft just stole Apple's thunder with its latest laptops and tablets. If launched as planned, the Surface Mini would have been a great competitor for the iPad Mini which currently remains unchallenged on the market.