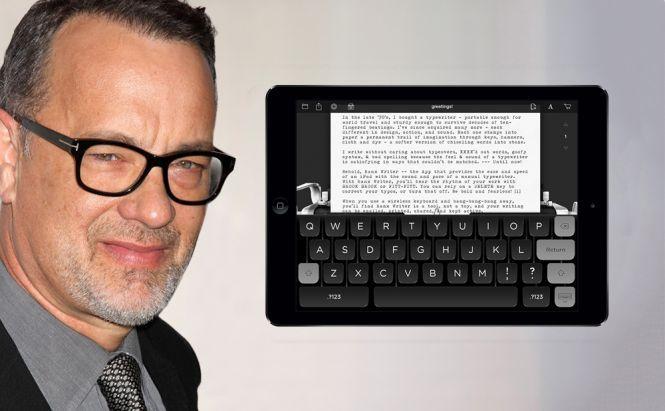 Tom Hanks' Typewriter App Hits No. 1 in The App Store
Tom Hanks is a famous typewriters fan. His passion inspired him to create an iPad app emulating an old-fashioned typewriter on a touchscreen. Lauched only 5 days ago, Hanx Writer became the top application on the App Store chart, having largely positive reviews and a 4.5-star rating.
Hanx Writer is basically a vintage keyboard on your iPad that makes the 'ding' sound a real typewriter produces at the end of a line. And just like with a mechanical device, the page on the screen scrolls as you type. However, in this app you can always use a delete key, which is an impermissible luxury in a real typewriter. The application is free, though various additional texts, colors, and styles can be purchased separately.
In a Twitter Q&A with Apple's official account, Tom Hanks named a few motives to craft the app: "I wanted to have the sensation of an old manual typewriter - I wanted the sound of typing if nothing else… I wanted the 'report' of each letter, each line".
If you share the nostalgia for old typewriters, but unlike Tom Hanks, cannot afford a personal collection of vintage machines, grab your free version of Hanx Writer from the App Store link here.