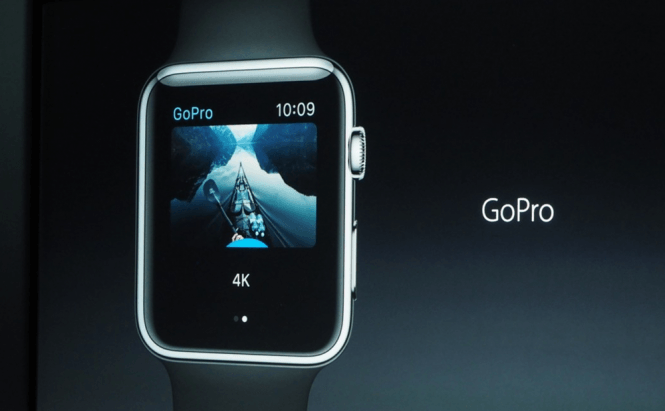 You can now control GoPro camera with your Apple Watch
Those with a passion for the latest technology (and the money to afford it) just got some tremendous news. GoPro's recent iOS update comes with a new app for the Apple Watch which will allow you to remotely control Wi-Fi equipped GoPro cameras directly from your wrist. With this new application, the users will be able to start and stop recording, customize the video capture settings and add bookmarks (HiLight) to their videos, using just their watch. Moreover, thanks to this new app, you can also use the Apple Watch to frame your pictures before taking them.
What's even cooler is that the company has recently unveiled a new quadcopter drone called Karma which should be released on the market sometime next year. As far as I can tell, the new iOS apps that have been launched today will also allow you to remotely control the drone and capture even more awesome videos and photos with the help of your phone or watch. If you're interested in the functionality offered by the app for iPhones and iPads, it allows you to easily find a specific frame within video, transfer video files, begin or end recording and configure the camera's settings.
And since we're talking about fancy technology and awesome video recording devices, you might also want to take a look at Nokia's new Ozo 360-degree camera. Just be careful not to eat your heart out since it's priced at $60,000, so most of us probably won't be able to afford it.