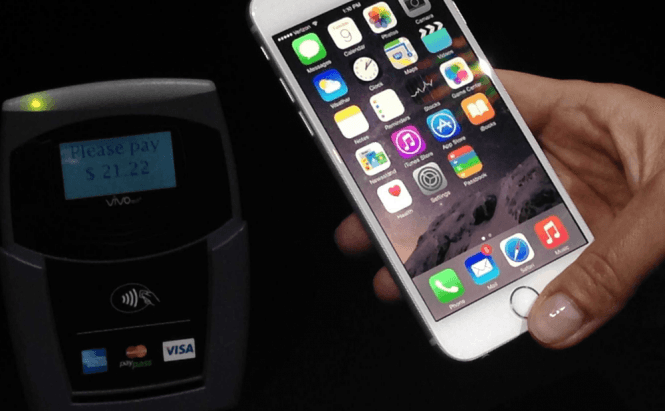 Apple Pay Will Be Released On Monday
At last night's press event, Apple announced that Apple Pay will become available on Monday, October 20. Even though we originally believed that the service will be launched at the conference, it seems that we will have to wait until next week to go shopping with our iPhones instead of wallets.
For those unfamiliar with the subject, Apple Pay is a new service that will allow iPhone customers to pay using their phones instead of cash or cards. The process uses the Touch ID fingerprint authorization system, it is very quick (all it takes is a simple tap on a button) and, according to Apple, it is more secure than the traditional card payment procedure. Apple Pay uses a short-range wireless transmission technology called NFC (near-field communication) which enables the iPhone (5S and later models) to communicate with a special reader through an embedded chip. The upcoming Apple Watch will also embed NFC tech, so you won't even have to take your phone out of your pocket to use the service.
This new iPhone-powered payment system appears to be safer and more private than the already existing ones, so Apple's only problem was related to the adoption rate among financial organizations. The good news is that since the Cupertino-based company publicly announced the upcoming payment service, over 500 financial institutions (mostly banks and lenders) have signed on for Apple Pay. However, even though 220,000 merchants (including McDonalds, Starbucks and Macy's) have already installed NFC payment points at their locations, the number still pales in comparison to the total of nine million stores where card payments are accepted.
The Apple Pay service will be free for customers, but banks will have to pay Apple a fee for being included in the system.