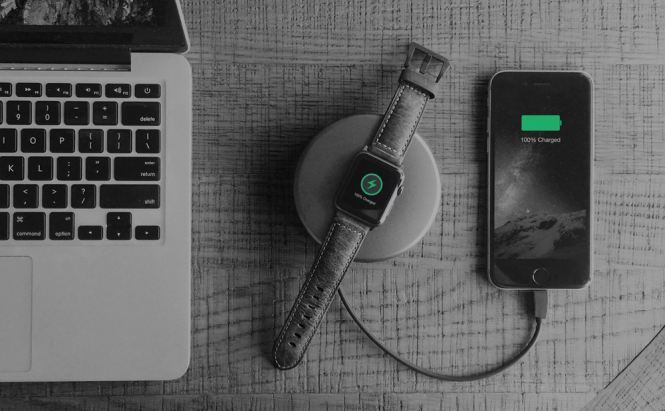 Charge your iPhone and Apple Watch at once with the Pod Pro
Nomad just took the lid off a new product called the Pod Pro. The device is a battery pack which can charge your Apple Watch and iPhone at the same time, without the help of your Mac. Pod Pro will start rolling out to worldwide users on October 30 and will cost $99.99. However, if you decide to pre-order it from the company's website you can save 20 bucks and get it for $79.99. In case you don't feel like ordering it online, the product will also be available in Best Buy stores.
Pod Pro
Why would one use such a product? Well, to be honest, the Pod Pro doesn't only seem practical but also looks pretty cool. As you can see in the image on the right, the design is pretty modern and the best thing about it is that the cables that a lot of people hate seeing are hidden away under its case so they won't get in your way. If you're more interested in the technical details, the device has a pretty huge in-built Lithium-ion battery of 6000mAh, which takes about 3 hours to fully charge. (It uses a MicroUSB charger so you can use it with any of your other devices.) Additionally, the whole thing is pretty small, measuring 98mm (diameter) x 29mm (height) and weights just 182g so it's extremely portable.
Pod Pro comes with its own Lighting charging cable, so you don't need to worry about your iPhone, but requires the charging cable which came in your Apple Watch's box. The good news is that it works with both the 1mm and 2mm version of the cable so you're set no matter which one you have. Furthermore, you can use the battery pack to house the Apple Watch's charging cable, so you will no longer run the risk of forgetting it at home. As far as autonomy goes, when ready, the Pod Pro can fully charge both your Apple Watch and your iPhone twice. For more details about the product click on this link.