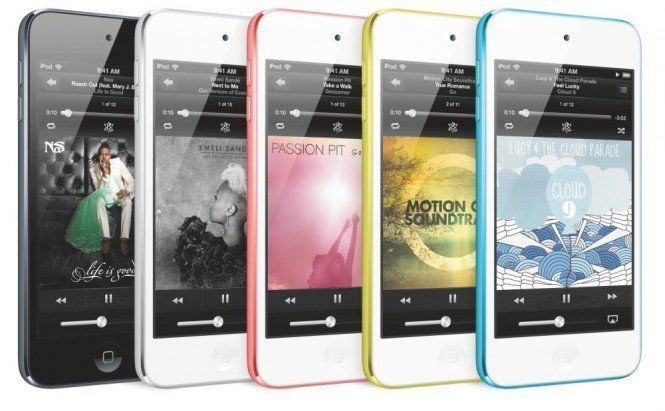 User Guide For The New iPod Touch
It doesn't matter whether you are a devoted fan of Apple's products or not, you must have heard about the launch of iPhone 5, which made some real noise in the world. So among the waves of news about this hot staple (huge lines of buyers, iOS maps issues, weird purple lens flare, etc.), Apple's announcement of the new iPod Touch release came rather unheralded.
Until quite recently, Apple, not in its typical manner, didn't spread any information regarding the upcoming iPod. Thats why the release date and the specifications of the fifth-generation iPod touch were wrapped in a "shroud of mystery".
While the launch day is still up in the air and wavers between just "October" and a more precise date – the end of the month, the refreshed iPod specifications have been completely revealed in the official user guide.
User Guide
On Tuesday, the iPod Touch user guide was unveiled in the e-book format and became available for free downloading in the iBookstore. This digital guide claims to be "an essential part of any iPod touch library", as it allows the would-be iPod users to get a fully disclosed description of the gadget.
What is more, Mac Otakara, a Japanese Apple blogger, wrote a review of the new iPod Touch "System Status". According to it, the updated iPod Touch uses a system-on-a-chip A5 based on ARM's Cortex-A9, just like iPhone 4S, as well as an embedded PowerVR GPU with the same clock speed. In addition to that, the review reveals a display resolution of 1136 by 640 pixels, with a pixel density of 326 pixels per inch, and the battery capacity of 930mAh, the same as the fourth-generation iPod Touch had.
System Status
Like previous Apple devices, this iPod Touch incorporates the iSight rear camera, with a resolution of about five megapixels, and a front-facing FaceTime camera that comes in at 1.2 megapixels.
Hardware features
Well, let's hope this new iPod will live up to our expectations and there won't be any delays in its launch.