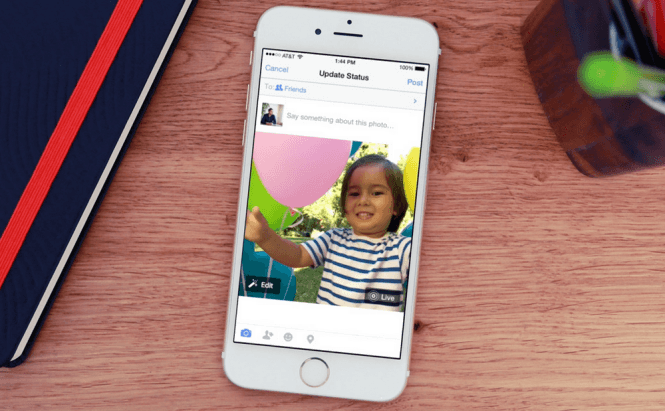 Facebook can now work with Apple's Live Photos
I've got more good news for those who use Facebook from their iPhones. After recently starting to roll out the enhanced Event Discovery feature and announcing that you can now get Uber and Lyft rides from its Messenger app, the social network has just added support for Apple's relatively new feature Live Photos. However, it seems that this new compatibility hasn't been fully developed yet as Facebook isn't pushing the update to all the users at once. While some people may already have it or see it as early as today, others may have to wait until next year to upload their animations.
In case you're not familiar with the topic, about three months ago Apple launched two new mobile devices called iPhone 6S and iPhone 6S Plus. Among many novelties, the phones also brought a feature called Live Photos which allows the users to turn the pictures that they take into animated GIFs with the help of Force Touch. If you want me to get technical, the animations that are being created aren't regular GIFs as they are made out of 12 high resolution still images (while the standard animations you usually see on the Web contain low-quality pictures for quicker loading and sharing purposes).
Although, as I said, the Live Photos feature is relatively new, Facebook isn't the first app to add support for it. Just a few days ago, the popular image sharing network Tumblr has announced that you can use Apple's GIF creating feature within its app. Just so we're completely clear, only those who own an iPhone 6S or iPhone 6S Plus will be able to upload Live Photos on their Facebook application.