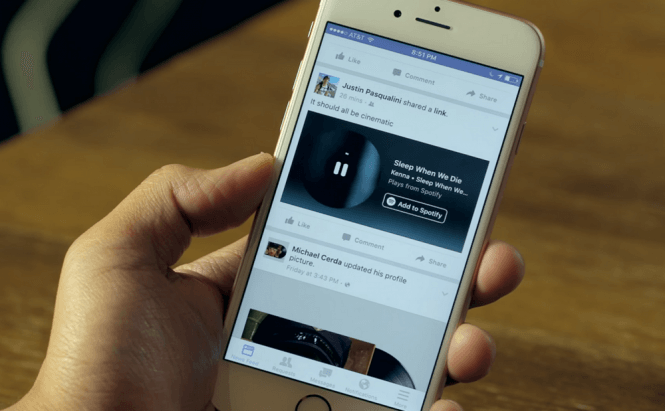 Facebook's Music Stories helps you discover new songs
I admit that it's not as cool as hearing that Facebook will be building a consciousness teleportation device, but the fact that the social network has announced a new feature called Music Stories is also pretty interesting, especially once you hear what it does. This new functionality will allow users to discover and share music form popular services such as Apple Music or Spotify directly in their posts on Facebook. Don't get too excited yet, you won't get to listen to the tunes for free. If you click on a song, you will only be able to listen to a 30-seconds sample of it and if you like what you hear, you will be able to go on and buy it (or to subscribe to the respective service) with just a single click.
Music Stories
To be honest, music was one of the few areas in which Facebook hasn't been involved so far, but that seems to be changing. While I actually like this feature as it is, I believe that the IT giant is testing the waters with this one to see how the public reacts to it. If Music Stories turns out to be a huge success with the users, it's not completely out of the question that we will soon see a Facebook-owned music streaming service, just the same as the company did with the news market.
At the moment, this feature only works with Apple Music and Spotify, but the company said that more streaming services will be added in the near future. Furthermore, Music Stories is available solely on iOS-powered devices, which makes perfect sense since an official version of the Apple Music app for Android hasn't been launched yet.