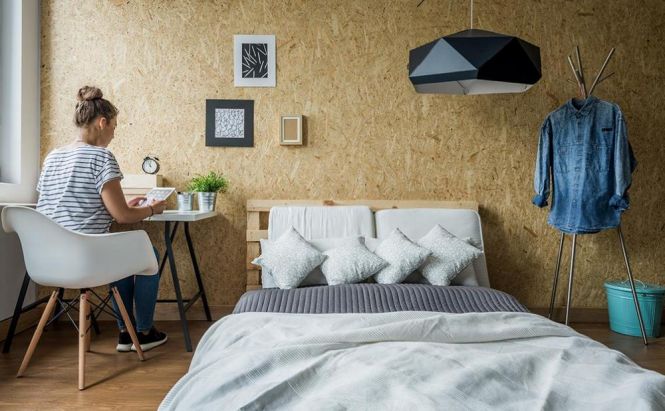 Free mobile apps to tidy up your space
Spring has arrived, and the best way to celebrate it is by performing an old-fashioned spring cleaning in your flat or house. Since this is the 21st century, we can surely expect some electronic help provided by the developers of mobile apps. In this article I've compiled information about four best apps both for Android and iOS that will help you get everything done, from making your bedroom dust-free to finding professionals for some specific spring needs.
BrightNest
The first app on my list has a very appealing name and a colorful interface to make housekeeping an enjoyable process anyone would like to be involved in. BrightNest is a 2-in-1 tool with both motivation and a font of knowledge at your disposal. It offers you lots of handy and easy-to-follow tips for cleaning specific parts of your home (e.g. how to clean a microwave with a lemon), allows you to set individual schedules and reminders, provides tricks and interior design ideas, lets you manage DIY projects, personalizes your home tips in accordance with your needs and house peculiarities (e.g. a specific floor type or a sofa color), and much more. What's also cool about this app - it's absolutely free!
Download BrightNest for Android and iOS
FlyHelper
The name for the next app hasn't been chosen accidentally. The FlyHelper program by Othelle Software is designed to promote the ideas of the FlyLady system that was developed in 2001 by Marla Cilley to help women worldwide establish good habits in their house life organization. The FlyHelper app installed on your Android or iOS device just conveniently puts all the necessary information in one place, enabling you to always keep your home clean using Marla's innovative housekeeping points such as daily task lists, routines, menu planners, countdowns, slipshod cleaning, zone cleaning, etc. This free app is definitely worth a try, especially if you are trying to bring a bit of order to the place you live in.
Download FlyHelper for Android
OurHome
Would you agree with me that doing household chores isn't the task for one person only? If so, have a look at a great mobile application that functions as an effective tool to make your kids, significant others, or just roommates responsible for keeping a place clean and tidy. With OurHome you will be able to create and schedule tasks for your family members, for example, view their progress, and reward the participants with score points. Used as a fun game, this app helps people overcome boring duties and find motivation to compete in the Housekeeping Olympics. The trophy can be different. The OurHome program, I suppose, is eminently suitable for young children and those parents who want to teach them to behave in a particular way.
Download OurHome for Android and iOS
Handy
If the article hasn't inspired you to clean your house yet and you feel like the laziest person in the world, try out my last app on the list. Handy doesn't ask you to remove all the dirt and dust by yourself, but offers to hire a professional for such a job. You can choose different types of workers (from plumbers to painters), arrange a meeting for the next day already (weekends included), obtain the 24/7 custom support, and be sure that your money will be returned if you are not satisfied with the final work. By the way, the payments for the home services you order are handled directly in the app's interface with just one click. Also, the services are not limited to house cleaning: within the handy app, you can receive help for installing air conditioners or window treatments, electrical services, and others.
Download Handy for Android and iOS
If you got captivated by the idea of letting powerful gadgets and applications keep more control over your house, then you may be interested in reading the article about the best smart locks for your home or the article about modern gadgets for the household use.