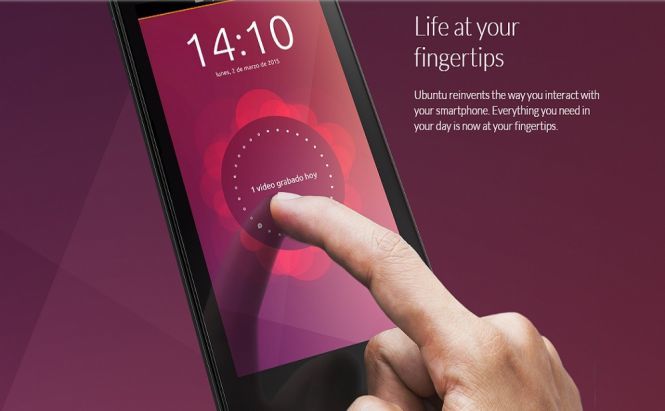 Ubuntu Phone Hits the European Markets
Yes, it's true, the folks behind Ubuntu finally released their own smartphone. Initially, the company tried to get the money for the release with the help of crowdfunding, but, unfortunately, the campaign failed to raise the required sum of $32m. Nevertheless, the smartphone is here and it is now available for purchase. The method of sales, though, is not that usual, as there will be a series of so-called flash sales - limited time periods during which people will be able to buy the device. The first Ubuntu Phone arrives as BQ Aquaris E4.5 Ubuntu Edition and can be ordered at bq.com and GiffGaff.
But let's get to the main course-the specs and pricing. BQ Aquaris E4.5 Ubuntu Edition has a 1.3 GHz quad-core Cortex A7 processor, 1 GB of RAM, 8 GB of internal storage and a slot to increase the storage with an up to 32GB microSD card. The phone also features a decent 4.5-inch display with a qHD resolution of 540 x 960. The smartphone supports dual-SIM and boasts an 8 megapixel rear camera and a 5 megapixel frontal camera.
And as for the OS, check out the video to see it in action:
Another awesome thing about Ubuntu OS is that in case you decide to connect the phone to a larger screen via HDMI, you'll get a mouse pointer, that will allow working with Ubuntu on a smartphone just like you would on a PC. The smartphone comes with all the most popular apps, including Facebook, Twitter, Dropbox, etc.BQ Aquaris E4.5 Ubuntu Edition costs about $195 and can be purchased during a series of flash sales from bq.com. You can visit Ubuntu's Facebook page to learn more about the sales schedule.