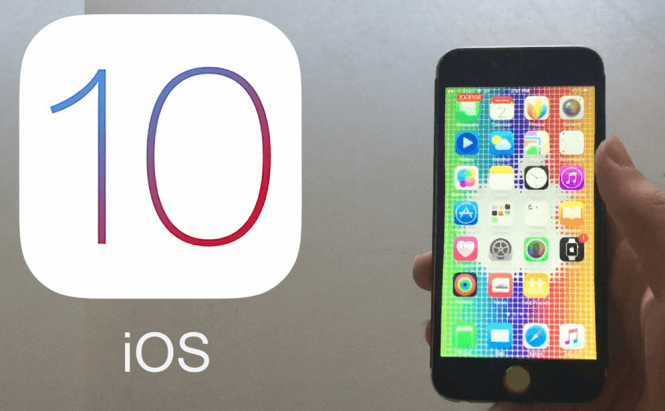 Apple reveals the 10 major improvements brought by iOS 10
Since Apple didn't want its iPhone and iPad users to feel ignored, it also unveiled its upcoming operating system for mobile devices. In a nicely calculated marketing move, iOS 10 brings with it 10 big enhancements including bigger and easier to use emojis, third-party integration for some of the most popular apps, a better Messages application, object recognition features, a VoIP API or voicemail transcriptions. iOS 10 will work on iPhone 5 or newer Apple-made devices.
Let's see some of the biggest improvements:
Messages - the app now makes it easier to replace words with emojis and if your message is a single emoji, it will appear three times larger than normal (pretty much the way they look on Skype). Additionally, the application will play Apple Music content and videos directly in its interface, offer support for rich links and hand-written messages and will also provide a Tap Back feature that will enable you to quickly respond to texts.
Third-party integration - those who create apps for the iOS environment will be able to develop tools that directly enhance the functionality of applications like Siri, Message, Maps, Notifications, etc.
Phone app - iOS 10 will be capable of automatically transcribing the voice-mails that you receive and will even be able to identify and filtering out the spam in your voicemail.
VoIP API - will allow the calls that you receive through Internet services such as Skype or WhatsApp to look just like the ones you get from another mobile device.
Apple Music - will offer integrated song lyrics.
Photos - in the upcoming version of iOS, the Photos app will come with a tab called Memories which will automatically stitch together your photos based on facial and location recognition technology. The images will be stored on your device, so your privacy won't be at risk.
Lock screen - you will now be able to open the camera (by swiping from the right) and seeing all your widgets (by swiping from left) directly form the lock screen.
Control Center - is now a multi-page tool, which means that you can control your apps in a more convenient manner.
Home - a new app that will give you a unified hub to control all the smart devices in your house.
3D Touch - the 3D Touch functionality has been extended to provide users with more quick ways of interacting with their notifications.
Apple also introduced a wealth of smaller changes, but we'll have to see how many of them make it in the mainstream version of the operating system. iOS 10 is already available to developers and a beta preview will start rolling out this July.
Until iOS 10 gets here, you might find useful some of our previous stories such as: "How to make a video recording of your iPhone's screen" or "What to do when the browser on your iOS device gets hijacked".