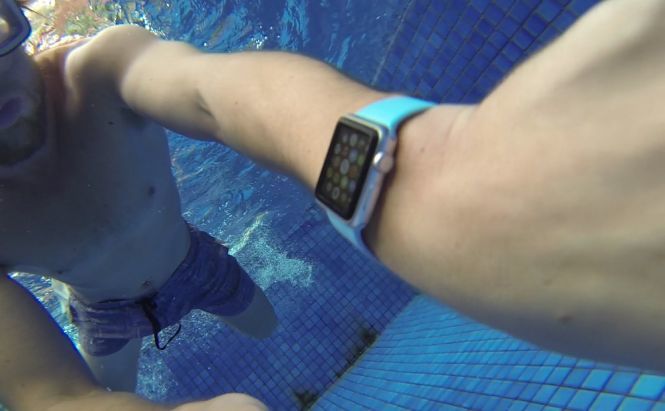 Apple Watch Survives 15 Minutes Under Water
Australians were the first lucky customers to receive their Apple Watches and some of the buyers even decided to become the first to put their items to the waterproof test.
The guys at FoneFox started their test by splashing the Apple Watch and after making sure nothing happened to it, one of the participants took a shower while wearing the smartwatch. Even after that part of the test, the touchscreen, the Digital Crown and the Apple Watch themselves continued to function just fine.
Next, the team at FoneFox submerged the gadget into a bucket filled with water for 5 minutes. Still, there was no harm done to the device. And the final step for the smartwatch was to go for a 5-minute swim, which the device survived just as well. Apparently, the capacitive touch screen didn't function underwater, but the rest worked perfectly well, including the Digital Crown, which was still zooming in and out of apps.
Overall, the Apple Watch stayed submerged under water for 15 minutes and yet managed to stay safe and sound. The Fone Fox team summed it up that the device justified its IPX7 water-resistant rating. And even though Apple might recommend taking the Apple Watch off before swimming or diving, it's good to know that the smartwatch will survive an accidental plunge into the swimming pool.