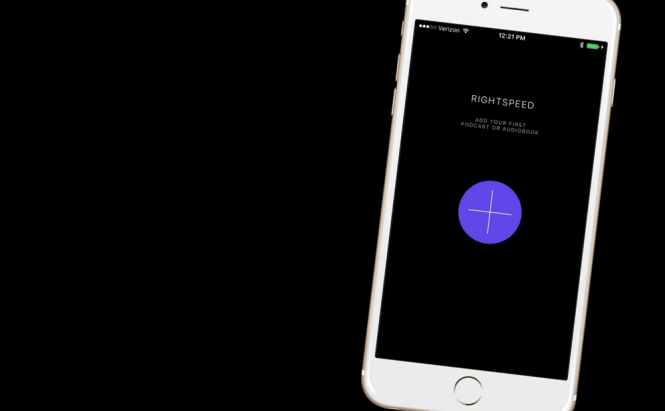 Check out Rightspeed, a new app for the fans of audio books
Nowadays, audio books and podcasts have reached an all-time high in their popularity. However, listening to someone who reads you a book can take a very long time and that can be a bit of problem if you're in a hurry or just searching for a specific quote. This is why a developer called Max Deutsch came up with Rightspeed, an application that will help you speed through your audio books. At the moment, the app is only available for iOS and comes with a $2.99 price tag.
Unlike most other applications capable of playing audio books, which will only allow you to listen to your books at a speed that's 1.5 faster than the original one, Rightspeed has no such restrictions. Talking about the app, its creator stated: "My top comfortable speed for audiobooks is currently around 5.3x. For podcasts, it's around 4.5x." This might sound like an incredibly high speed at first, but in time, you can train your brain to register words faster and thus save loads off time when listening to books and podcasts.
At the moment, the app is still very new, so it still has a few rough edges here and there. Furthermore, the biggest issue about Rightspeed is the lack of content as the tool doesn't have any partners or a library to speak off. However, if it turns out that there are many people who want the ability to fast-forward through audio books, I'm sure that this won't be a problem for long.
If you're the kind of person who prefers reading a book rather than listening to one, you should check out some of our previous stories such as: "The best tools to manage your eBooks" or "Best websites to download free eBooks".