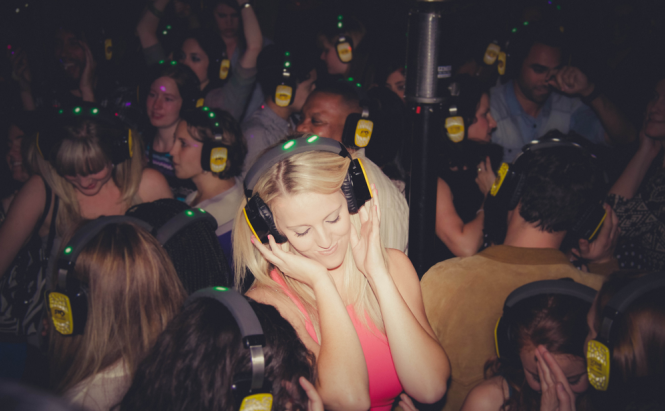 Vertigo is a new app for those who like silent dance parties
Personally, I never understood them, but some people prefer silent dance parties. For those of you who never heard of such a thing, at a silent party each person has a pair of headphones over their ears, so instead of having loud speakers that bother the neighbors they all listen to the same music through the headphones. Vertigo Music is a new app that lets you pull something like this of at home as it allows its users to listen to the same song synchronously on different devices.
Vertigo Music
The application can be downloaded for free from Apple's App Store, and since it managed to gather over $10 million in founding, I'm guessing it's going to be very popular. Vertigo Music allows you to share the music that you're listening to with one of your friends, with a group of people or with everyone who wants to hear what you're listening to. The app also synchronizes the streams, so everybody hears the same beats at the same time.
At the moment, Vertigo can only be used by those who have Spotify Premium accounts, but the application hopes to add more streaming services to its library in the near future. Furthermore, the app also offers a few additional features such as the ability to overlay text, videos, and pictures over the music that you're listening to, thus allowing you to better share your feelings with your friends.
If you love music, you should also read: "A Closer Look at Modern Music Streaming" or "Free music recognition services".